LGUs, barangays told to conduct weekly clean-up drives for Manila Bay rehab
January 28, 2019 | 2:19pm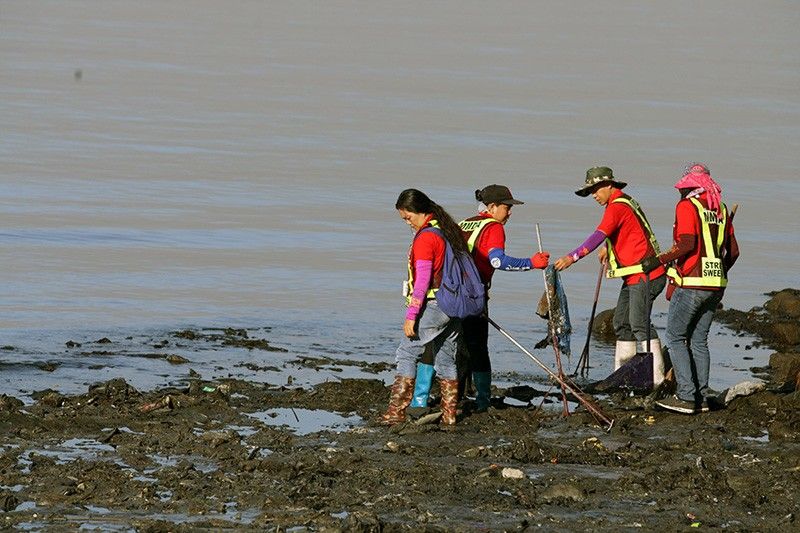 MANILA, Philippines — The Department of the Interior and Local Government ordered local government units and barangays to conduct clean-up drives every week to aid in the rehabilitation of the natural harbor.
Through a memorandum, DILG Secretary Eduardo Año directed 178 LGUs and 5,714 barangays inside the Manila Bay Watershed Area to contribute to the rehabilitation of the polluted bay.
LGUs and barangays are ordered to organize clean-up drives in their localities such as, but not limited to coastal areas and/or inland water systems, weekly beginning January 27—the start of the rehabilitation of the Manila Bay.
"The collective efforts and commitment of the LGUs and barangays within the Manila Bay Watershed Area would spell the difference in the rebirth and preservation of our Manila Bay," Año said, noting it is not too late to still make amends.
He added that LGUs and barangays can tap the help of volunteers, non-government organizations, among others "to encourage participation from different stakeholders in the conduct of the clean-up drive."
The rehabilitation of Manila Bay became the government's "next big target" after the rehabilitation of Boracay.
President Rodrigo Duterte allocated 42.95 billion for the implementation of the Manila Bay rehabilitation project within three years.
The planned rehabilitation of Manila Bay would be in three phases—clean-up and water quality improvement, rehabilitation, and protection and sustainability.
The government gave cease and desist orders to three commercial establishments for "generating and discharging pollutive wastewater" in to Manila Bay.