Lumads join call vs martial law extension in Mindanao
January 24, 2019 | 12:00am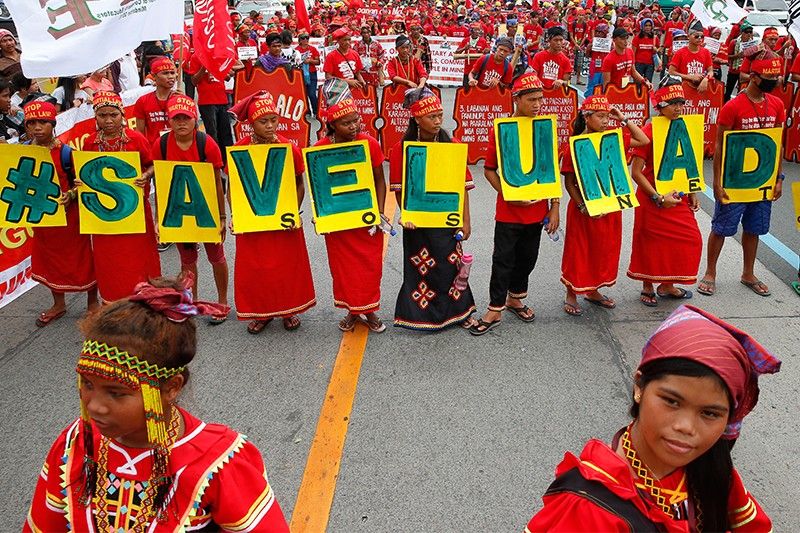 MANILA, Philippines — Indigenous or lumad teachers and students have filed a fourth petition before the Supreme Court (SC) to strike down the third extension of martial law in Mindanao.
The group led by lumad teacher Jeany Rose Hayahay asked the high tribunal to declare Proclamation 216 extending martial law until December this year as unconstitutional.
The petitioners are represented by Chel Diokno, Pablito Sanidad, Arno Sanidad and Theodore Te of the Free Legal Assistance Group and Integrated Bar of the Philippines national president Abdiel dan Elijah Fajardo.
The petition of the group of lumads is the first from Mindanao.
Albay first district Rep. Edcel Lagman, members of the Makabayan bloc of lawmakers led by Bayan Muna party-list Rep. Carlos Isagani Zarate and the group of former Commission on Elections chairman Christian Monsod filed the first three petitions.
"The President's own report indicates that the situation has improved, not worsened... rendering absent or insufficient any factual bases for the extension of... martial law," the 13-page petition read.
The group said the proclamation grants powers that are "overbroad and undefined, effectively suspending and curtailing other rights and guarantees under the 1987 Constitution."
Martial law should be stopped as it "resulted in an environment of continued impunity directed against lumad schools, which have been harassed, intimidated and red tagged," it added.
The SC is set to hold oral arguments on the case next week.
Solicitor General Jose Calida filed the comment for the executive branch and sought the dismissal of the petition filed by Lagman's group.
Calida said rebellion, a key requirement for the declaration of martial law under the Constitution, persists in Mindanao.