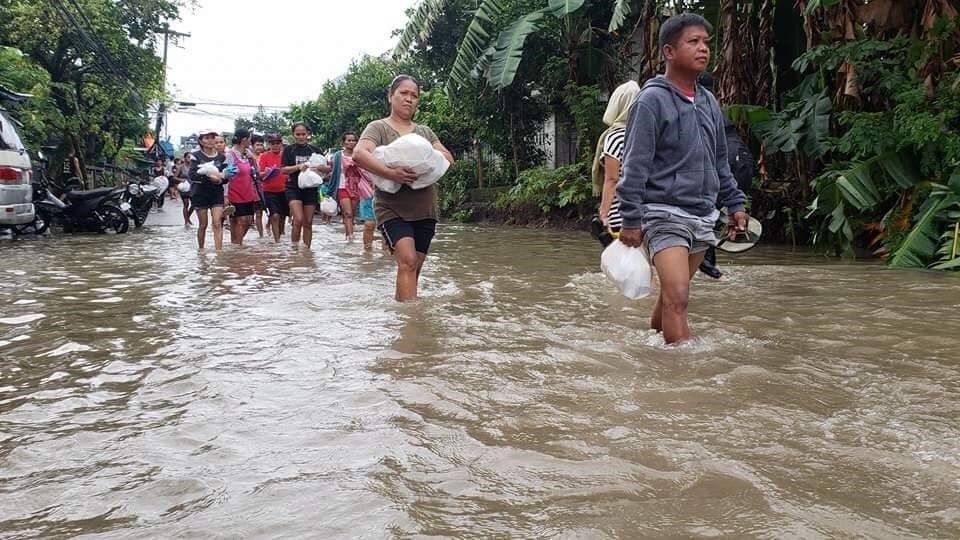 Classes are suspended in the tropical depression-hit Camarines Sur
Gov Migz Villafuerte's Facebook page
Classes suspended as Camarines Sur recovers from 'Usman'
MANILA, Philippines — Classes in Camarines Sur, a province heavily damaged by Tropical Depression Usman, have been suspended until January 7.
Gov. Miguel Villafuerte announced the class suspension on his Facebook page on Wednesday.
Camarines Sur was placed under a state of calamity on December 30.
"To ensure the safety of everyone, especially schoolchildren, and to give more time to their families to recover from the recent typhoon, the provincial government is declaring a province-wide suspension of classes in all levels starting tomorrow, January 3," the memorandum, signed by Villafuerte, read.
Classes are scheduled to resume on Monday, January 7.
Once a state of calamity is declared, it puts a price freeze on basic goods and gives the local government access to emergency funds.

READ: State of calamity declared in Camarines Sur

At least 75 been have been killed in the floods and ladslides brought about by the heavy rains, while dozens more are still missing.
According to a report in The STAR, massive operations are being carried out in flooded portions of Nabua and Buhi towns as well as in Iriga City — all in the province of Camarines Sur.
READ: Tropical Depression Usman deaths hit 75
Damage to agriculture in areas hit by Usman is estimated to be over P200 million covering the provinces of Quezon, Albay, Camarines Norte, Camarines Sur, Catanduanes, Sorsogon and Samar
Robredo inspects damage in home province
Vice President Leni visited landslide-hit areas at Sitio Igot in Brgy. Patitinan, Sagñay, Camarines Sur earlier. (Photos from OVP) | @helenmflores pic.twitter.com/fX7CxH92Tu

— The Philippine Star (@PhilippineStar) January 2, 2019
Vice President Leni Robredo was also in the storm-hit Sagñay town, in her home province of Camarines Sur, on Wednesday, to assess the damage in the town.
Robredo told reporters that disaster prevention could be further prioritized in the affected towns.
"Mitigation and prevention are important in disaster management. There were a lot of places that had crumbled due to the storms that were already determined to be uninhabitable by the DPWH (Department of Public Works and Highways)," Robredo said in Filipino.
While Robredo said that her office, with Angat Buhay program partners, was able to provide some cash assistance to families, she recognized that this was only a "temporary" measure.
"Assistance from the national government is needed because more funding is required," Robredo said.
She added: "Like when I was representative of the third district, I asked for funding for seawalls, because that would really have an affect, especially since our area is hit frequently by storms. All government agencies are helping each other. The DPWH is there. Hopefully they can give recommendations that are more long term."