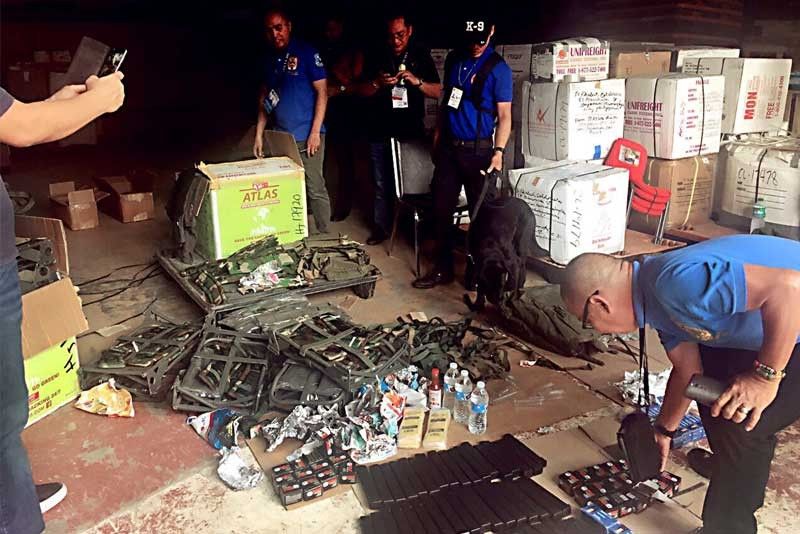 This is the second such shipment the BOC seized in three months.
BOC seizes P1 million ammo shipment
MANILA, Philippines — The Bureau of Customs has seized balikbayan boxes of ammunition sent from the United States, the BOC said yesterday.
This is the second such shipment the BOC seized in three months.
Intelligence Officer 2 Alvin Enciso said the shipment was sent by Alex Agustin of Gilroy, California and misdeclared as household goods and personal effects.
The balikbayan boxes contained 10 boxes of Rifle Line ammunition (50 cartridges of 30 carbine spm 110 gr/7.13 per box); 30 boxes of Wolf performance ammunition (20 cartridges of 7.62 x 39mm per box); 50 33-round magazines of 9mm Glock; 22 military backpacks and accessories; three used t-shirts; three BTLS bottled water and a bottle of hot sauce.
Enciso said the shipment may be meant for the "underground gun market. These are the expensive, specialized types of ammunition."
The Dec. 6 shipment was consigned to Arnel Velasco but coursed through Lario Vecencio, 54, of San Marcelino, Zambales, Enciso said.
Enciso said Vecencio is allegedly the same man who was arrested after receiving a shipment of ammunition, also in balikbayan boxes, worth P5.5 million from California in September. The earlier shipment indicated his name as Hilario Vicencio.
The BOC has filed charges of illegal importation of firearms before the Department of Justice against Vecencio and two others.
Enciso does not have information on whether Vecencio has been released.