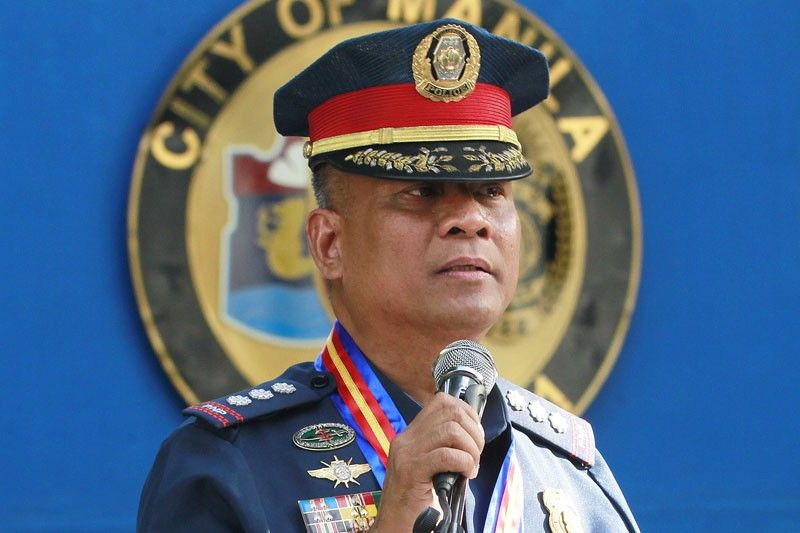 Duterte's Davao police chief now Manila's top cop
MANILA, Philippines — President Duterte's top cop in Davao City, who became controversial over a viral YouTube video of him hitting his wife, is now the new Manila Police District (MPD) director.
Senior Superintendent Vicente Danao Jr., who was police chief in Davao City when Duterte was mayor, assumed his post yesterday as the new MPD director, replacing Chief Superintendent Rolando Anduyan who will take over the helm of the Northern Police District.
"Please be reminded that under my leadership, fighting with my police force will mean paying the hard price, and might even cost your life," Danao said in his speech at the MPD headquarters.
As for rogue police officers who commit rape, Danao joked that he would have them castrated. He said he would put internal cleansing as his top priority, following allegations against Police Officer 1 Eduardo Valencia raped a 15-year-old girl in exchange for her parents' release from drug charges.
Philippine National Police chief Director General Oscar Albayalde insisted yesterday that the sex-for-freedom scheme is not a common practice within the PNP despite the recent arrest of two policemen who allegedly raped a woman they arrested for illegal gambling in Quezon City.
Danao served as Davao City police chief from 2013 to 2016.
In 2014, Danao figured in a viral video hitting his wife with a slipper while shouting invectives. His wife filed physical and verbal abuse charges against Danao, who was reinstated a month after being administratively relieved.
He has since served as deputy chief for operations at the Criminal Investigation and Detection Group and commander of the National Anti-Illegal Drug Task Force.
Duterte in 2014 came to Danao's defense, calling it hypocritical to relieve Danao over a "private" family matter.
Danao said the war on drugs will be "less bloody" only if drug pushers in Manila will cooperate with police and stop their criminal activities.
Danao was accused by self-confessed Davao Death Squad member Edgar Matobato for torturing and detaining him in 2014, an allegation which Danao has denied. – With Emmanuel Tupas