DOH: 128 HIV cases recorded in August
October 15, 2018 | 12:00am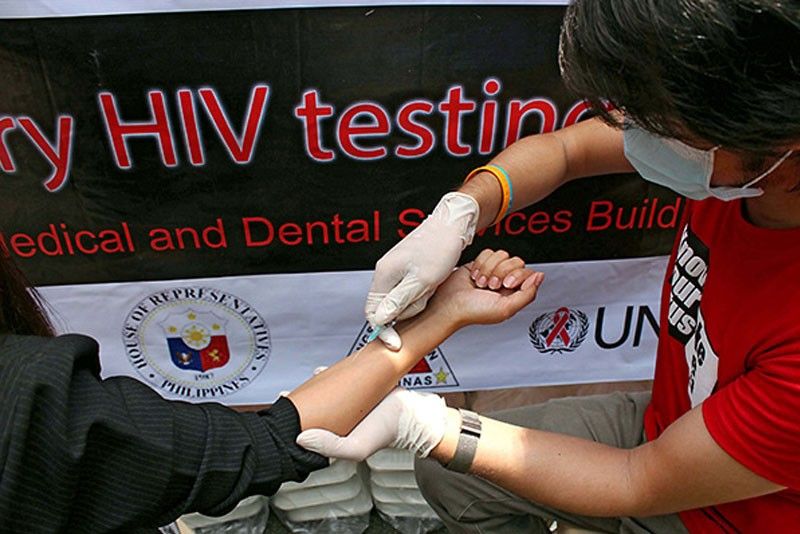 MANILA, Philippines — Cases of human immunodeficiency virus (HIV) due to paid sex continue to rise, a recent report by the Department of Health (DOH) showed.
Data from the HIV/AIDS Registry of the Philippines showed that 128 new cases of HIV were recorded in August alone.
According to the DOH, the new HIV patients were found engaged in "transactional sex."
Of the cases, the DOH said 44 males and three females admitted accepting payment for sex.
There were 62 males who acquired the infection after they paid for sex.
The DOH noted that 98 percent or 125 of the cases were males aged 18 to 60 years old.
A total of 941 HIV cases due to transactional sex were recorded in the first eight months of 2018.
The DOH recorded a total of 5,576 HIV cases from December 2012 to August this year.
The World Health Organization (WHO) earlier expressed concern over the increasing number of HIV cases in the country.
WHO Western Pacific Regional director Shin Young Soo said HIV cases in the Philippines are confined in the so-called high risk groups, but there is a possibility of the infection spreading to the general public.
Based on WHO records, HIV incidence worldwide went down by 20 percent. But the Philippnes posted a 140 percent increase in the past six to eight years.
Transmission of HIV is high among men having sex with men and those engaged in risky sexual behavior, the DOH said.