NCRPO: No poll hotspots in Metro Manila
October 10, 2018 | 12:00am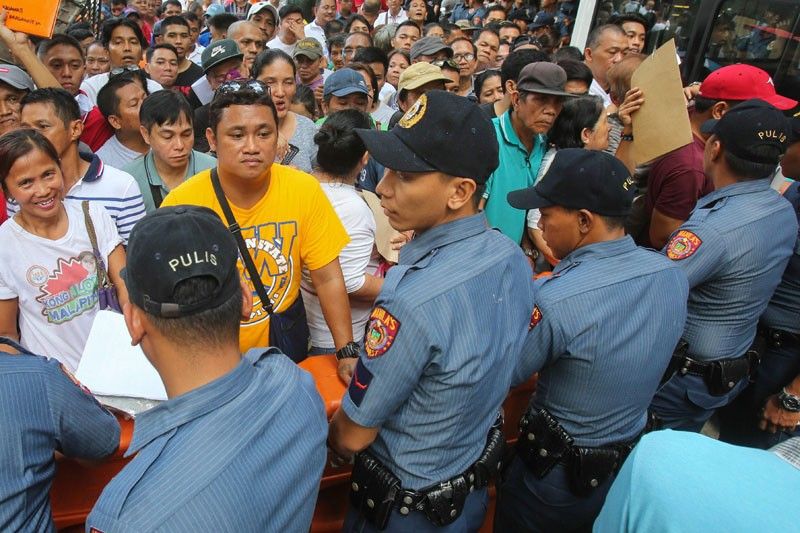 MANILA, Philippines — The Philippine National Police (PNP) has not identified election hotspots in Metro Manila for the 2019 midterm polls, an official said yesterday.
National Capital Region Police Office (NCRPO) chief Director Guillermo Eleazar ordered his five district directors to monitor the political developments in their areas of jurisdiction as the filing of certificates of candidacy starts tomorrow.
"So far, there are no areas of concern in Metro Manila. But we should not be caught off-guard to be able to respond immediately to any eventuality," Eleazar said.
The filing of certificates of candidacy set by the Commission on Elections (Comelec) ends on Oct. 17.
An area can be declared an election hotspot by the Comelec and PNP if there is poll-related violence and intense political rivalries, Eleazar said.
He said he met with election supervisors in Metro Manila and agreed that areas of concern would be brought to the attention of the chiefs of police.
Eleazar said no politician in Metro Manila sought police protection so far.
He said the NCRPO is also willing to provide security personnel to the Comelec main office in Intramuros, Manila and other regional offices.
No election-related violence was recorded in Metro Manila in the 2016 polls, according to the NCRPO.