Sandigan scolds Jinggoy Estrada for cursing in courtroom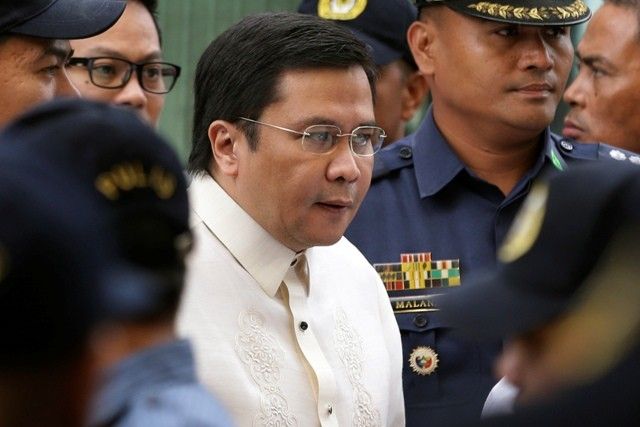 MANILA, Philippines — The Sandiganbayan yesterday warned Jinggoy Estrada for cursing in the courtroom while pork barrel scam star witness Benhur Luy was testifying on the kickbacks the former senator reportedly received from alleged scam mastermind Janet Lim-Napoles.
Estrada exclaimed "gag* (stupid)!" in the middle of Luy's testimony.
"Mr. Estrada, don't make any side comment. I will cite you in contempt," division chairman Associate Justice Rafael Lagos said.
Estrada apologized, later telling reporters he cursed out of "disgust" over Luy's "lies."
Luy maintained that Estrada received kickbacks from Napoles for allocating portions of his pork barrel to bogus non-government organizations run by her from 2004 to 2012.
Upon cross-examination by Estrada's lawyer, Paul Mar Arias, Luy admitted he did not personally see Estrada receive kickbacks but Napoles used to tell him about it.
Luy's ledger – in which he claimed to have recorded the amounts of kickbacks supposedly received by Estrada and the other lawmakers who had transactions with Napoles – is among the key pieces of evidence of the Office of the Ombudsman's prosecution team.
Estrada was accused by the ombudsman of receiving from Napoles a total of P183 million in kickbacks.
Estrada is facing plunder and 11 counts of graft at the Sandiganbayan in connection with the pork barrel scam.