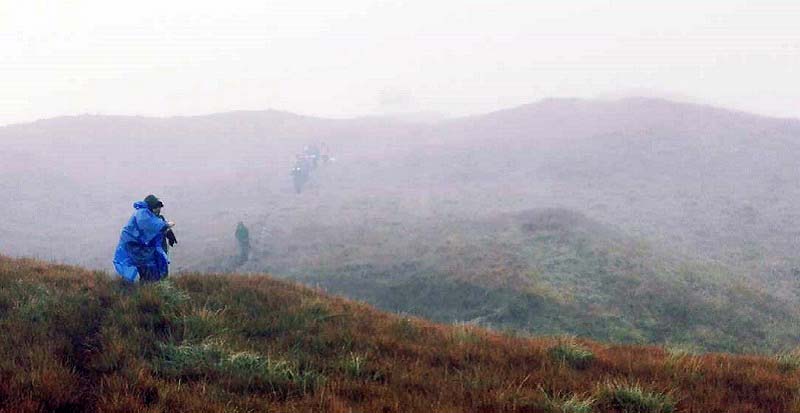 Mt. Pulag, at over 2,900 meters above sea level, is the highest peak in Luzon and the third highest in the country. Jonathan de Santos, file
Mt. Pulag summit, Akiki trail now open to trekkers
BAGUIO CITY, Philippines — Mount Pulag's Akiki-Tawangan grasslands and summit are again open to the public.
The Benguet Provincial Environment and Natural Resources Office and Mount Pulag National Park management reopened the areas on Tuesday after three months of barring trekkers from there.
A fire in January, caused by a camper's portable stove, damaged at least six hectares of the grasslands at the top of the famous mountain.
Protected Area Superintendent Victor Gorinto said trekkers must exercise caution and stay on established trails to allow grass to regrow. Areas affected by the fire are still regenerating and new dwarf bamboo growth had only reached three inches as of early April.
Park managers are optimistic the dwarf bamboos will grow back faster once the rainy season comes. Even then, it may take vegetation on the mountain years to recover from the January fire.