Philippines hoists alert level 1 in Honduras due to political unrest
December 22, 2017 | 8:16am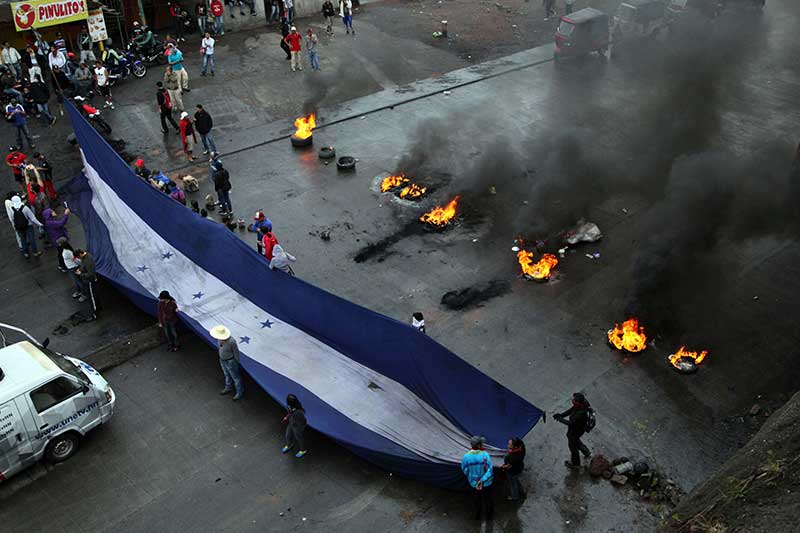 MANILA, Philippines — The government has advised the Filipino community in Honduras to take necessary precaution as it raises alert level one in the country.
The Department of Foreign Affairs hoisted the alert level following the political unrest in Honduras which stemmed from the November 2017 general election.
"Alert Level 1 is raised when there are valid signs of internal disturbance, instability, or external threat to the host country," the DFA said in a statement released Friday.
Lawyer Tito Bendeck, Philippine Honorary Consul in San Pedro Sula can be contacted through phone at (504) 2552 5106 or 2558 0115 or email at tito_bendeck@yahoo.com.
Protests erupted across Honduras earlier this week after the official declaration that President Juan Orlando Hernandez won re-election. The declaration was made even when the Organization of American States (OAS) called for a re-do of the vote.
The OAS cited "deliberate human intrusions into the computer system, intentional elimination of digital traces" and "extreme statistical improbability regarding levels of participation within the same department."
"The only possible path for the winner to be the Honduran people is a new call for general elections... Respecting democratic values and citizens is the necessary road to safeguard society from death and violence," the OAS said.
Street protests continued in Honduras even as Hernandez called on the country's leaders to accept his re-election and bring peace to the divided country.
"The people have spoken and it only remains to comply with their will, expressed freely at the ballot box," Hernandez said in a televised speech.
According to the court's official count, Hernandez won with 42.95 percent to 41.42 for Salvador Nasralla, a former sportscaster backed by a left-leaning coalition. — Patricia Lourdes Viray with Associated Press
RELATED: Honduras president declared election winner; unrest persists