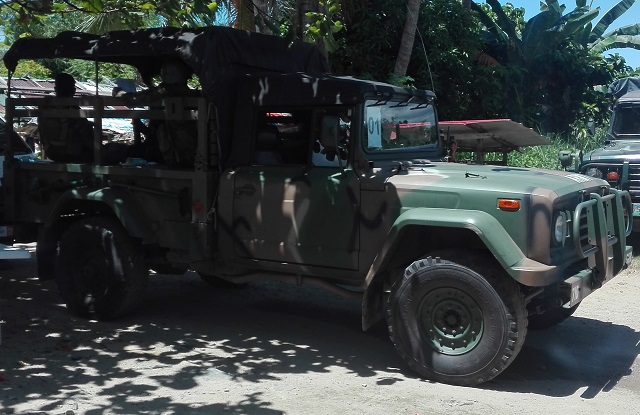 The Army's 81st Infantry Battalion is part of the 7th Infantry Division. File photo
Army denies taking custody of Ilocos Sur farmer
(philstar.com) - October 22, 2017 - 5:56am
BAGUIO CITY, Philippines — The military in Ilocos Sur belied accusations it took a 43-year-old farmer, who was suspected to have aided NPA rebels who fired at soldiers helping fix a school in Barangay Patiacan in Quirino, Ilocos Sur.
"We do not have police power to arrest," Lt. Col. Eugenio Julio Osias, commander of the Ilocos Sur-based 81st Infantry Battalion, said. He denied accusations by the Ilocos Human Rights Advocates (IHRA) that the military had arrested Mario Wandas on Saturday morning.
Osias, though, admitted soldiers "talked" to Wandas on his alleged involvement in the shooting. The farmer did not admit any participation in the October 15 "sniping" of soldiers by the NPA, where one was killed and another was wounded.
The IHRA also claimed soldiers harassed Wandas for several days before he was "seized" on Saturday morning.
Although Osias denied the farmer is in military custody, he said the Qurino town police "invited" Wandas for questioning on Saturday with the consent of village elders, villagers and the farmer's family.
The military commander also chided IHRA for blaming the military while also keeping mum when soldiers are hurt or killed by rebels.
Wandas' family, the IHRA said, is worried about the farmer's safety.
He has not yet returned home after his "invitation" by the police. — Artemio Dumlao