6 shot dead by bike-riding men in Luzon
October 19, 2017 | 4:00pm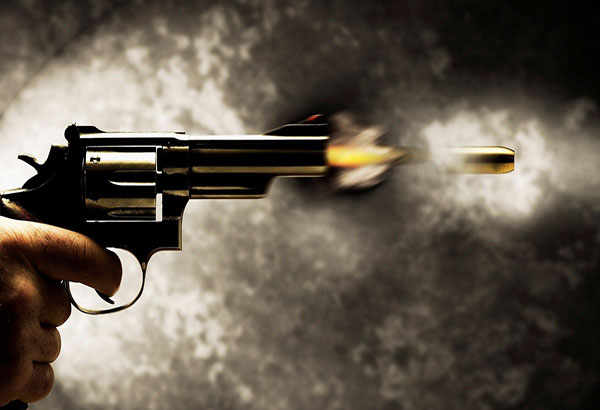 MANILA, Philippines — Unfazed by Philippine National Police (PNP) chief Director General Ronald dela Rosa's warning to rid the country of motorcycle-riding assailants, six persons, including two drug suspects, were shot dead by bike-riding gunmen in Luzon in the past two days.
Tricycle driver Romel Jaramilla had just dropped off a passenger in Barangay Poblacion Norte, Sta. Cruz, Ilocos Sur at around 2 p.m. on Wednesday when he was shot.
Witnesses said Jaramilla managed to run, but the assailants chased and finished him off near a rice field.
Police said the victim surrendered under Oplan Tokhang last year.
Reynaldo Mojica, 47, was walking on his way home when he was shot in Barangay Alagao, San Ildefonso, Bulacan.
Mojica was on the drug watchlist and a robbery suspect.
In Cagayan, former Solana municipal engineer Antonio Malenab, 53, was in his Toyota Hilux (PQB-212) when a motorcycle rider opened fire in Barangay Annafunan, Tuguegarao also on Wednesday.
Senior Inspector Renz Baloran, Solana police chief, said the victim was neither on the drug watchlist nor involved in any criminal activity.
Farmer Jackson Batan, 55, was shot while driving his motorcycle in Barangay Alba, Baggao also in Cagayan.
Former policeman Engracio Evangelista, 57, and former fireman Benjamin Dumaual Jr., 58, were having a drinking spree at a store in Barangay District 1, Cauayan, Isabela when they were shot also on Wednesday.
In Batangas City, Mherus Marasigan, 23, an employee of the Office for Senior Citizens Affairs, was at a food stall in Barangay Kumintang when a man appeared from behind and shot her at close range yesterday.
Marasigan died while being treated at the Batangas Medical Center.
Dela Rosa has vowed to hunt down motorcycle-riding assailants, saying they are tarnishing the image of the PNP.
He said the PNP is also verifying information that so-called ninja cops or police officers involved in illegal drugs are financing motorcycle-riding killers.
The PNP was removed from the government's war on drugs amid criticisms over the killings.