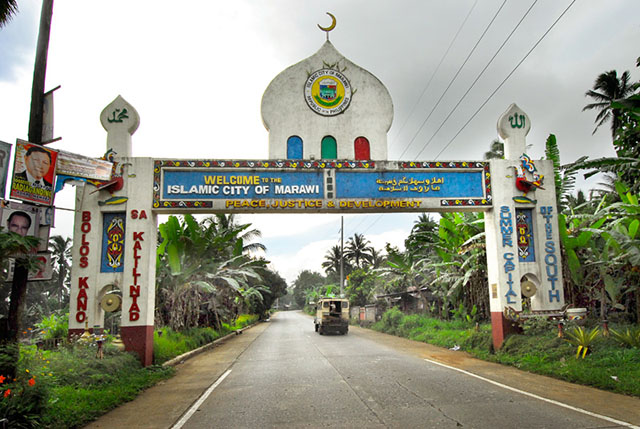 Lt. Gen. Carlito Galvez Jr., Western Mindanao Command chief, said yesterday the troops also seized around a dozen high-powered firearms, including rocket-propelled grenades and rifles. Philstar.com/John Unson, File
22 bodies of Maute men recovered in Marawi
(The Philippine Star) - October 11, 2017 - 4:00pm
ZAMBOANGA CITY, Philippines — Government forces advancing into the main battle area in Marawi have recovered the bodies of 22 Maute militants since last week.
Lt. Gen. Carlito Galvez Jr., Western Mindanao Command chief, said yesterday the troops also seized around a dozen high-powered firearms, including rocket-propelled grenades and rifles.
Galvez said the bodies were found in a cluster of buildings that have been cleared. He said the militants were monitored in the area when the military launched airstrikes.
Maj. Gen. Restituto Padilla, Armed Forces of the Philippines (AFP) spokesman, said the militants used the buildings to manufacture improvised explosive devices (IEDs).
Padilla said Philippine National Police (PNP) Scene of the Crime Operatives are identifying the bodies through DNA testing. He said one of the fatalities appears to be a foreigner.
Padilla said "dozens and dozens" of IEDs were found near the bodies, some of which are in an advanced state of decomposition.
"We are also interested to know if there is a big fish among the (fatalities)…We asked the PNP to speed up the identification process. One or two of them could be the leaders of the group," he said.
With the recovery of the bodies, Padilla said the number of slain militants has risen to 802. He said 827 firearms have also been recovered.
However, a source from the police said not all the bodies recovered could be militants.
" We suspect some were members of the Maute and some hostages," the source said.
Soldier killed
Padilla said the death toll from the government side has risen to 160 after an Army lieutenant was killed in the assault on the two commercial buildings.
Padilla withheld the identity of the slain soldier.
The AFP said Maute militants remain holed up in less than five hectares, where about 150 buildings have yet to be cleared.
Padilla said there are still about 42 civilian hostages, including children.
"We need to consider these factors in our offensive in the last few weeks... The safety of the hostages remains paramount," he said. – With Cecille Suerte Felipe