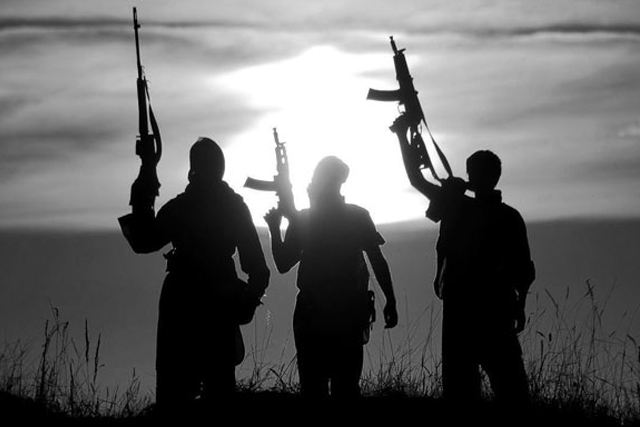 The Abu Sayyaf group is notorious for kidnappings, beheadings and deadly bombings. Philstar.com/File photo
Government forces pound Abu Sayyaf with artillery in Sulu
ZAMBOANGA CITY, Philippines — The government forces launched heavy artillery against the Abu Sayyaf group after the local government of Patikul town, Sulu implemented forced evacuation of residents Thursday afternoon, according to officials.
Mayor Nasser Hayudini told the press that forced evacuation was implemented in at least 15 barangays due to the presence of Abu Sayyaf militants.
The plan was agreed upon following an emergency meeting with the Joint Task Force Sulu (JTFS) and the local government and 30 barangays captains in Patikul town.
Brig. Gen. Cirilito Sobejana, JTFS commander, said the local government officials and barangays captains agreed to relocate civilians to safe ground.
"This will hasten our operations against the Abu Sayyaf group and safely rescue the remaining kidnap victims from the hands of their abductors," Sobejana said.
Sobejana said the military need to put an immediate conclusion to the prevailing security concerns spawn by the Abu Sayyaf group in the province.
Sobejana confirmed rounds of heavy artilleries were unleashed since late Thursday on selected targets where Abu Sayyaf members were monitored.
Reports on the ground disclosed that about 100 Abu Sayyaf militants were sighted in Sitio Santol, Barangay Danag, Patikul. They were reportedly planning to march downtown of Jolo, capital town of Sulu.
Sobejana said there was no immediate report of casualty brought by bombardments launched Thursday.
Hayudini said that more than 10,000 residents who were affected in the forced evacuation were provided with relief assistance.