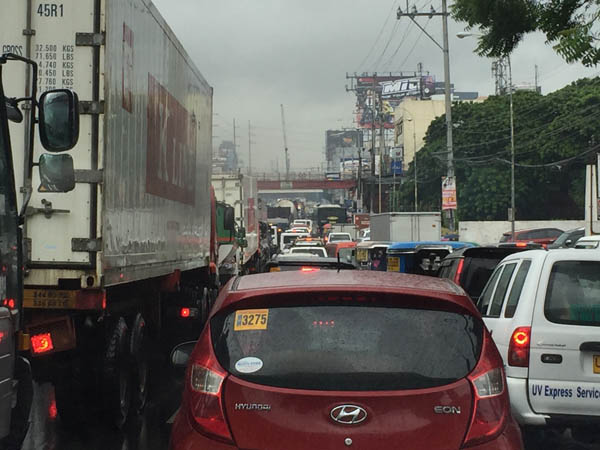 An odd/even number coding traffic scheme was recently implemented in Pasig City to reduce the number of vehicles entering and causing traffic. STAR/File photo
Pasig implements own number coding scheme to ease traffic
MANILA, Philippines — Pasig City has implemented an odd/even traffic scheme in an attempt to lessen the vehicles entering the area and causing traffic.
"Dahil nasa gitna ang Pasig, ginagawang shortcut," Nerrissa Remo of the Pasig City Traffic and Parking Management Office told Philstar.com.
She also said that when she did vehicle counting five months ago, when traffic was worse, there were thousands of vehicles entering the city.
"Dumadami ang mga sasakyan dito sa loob," Remo said.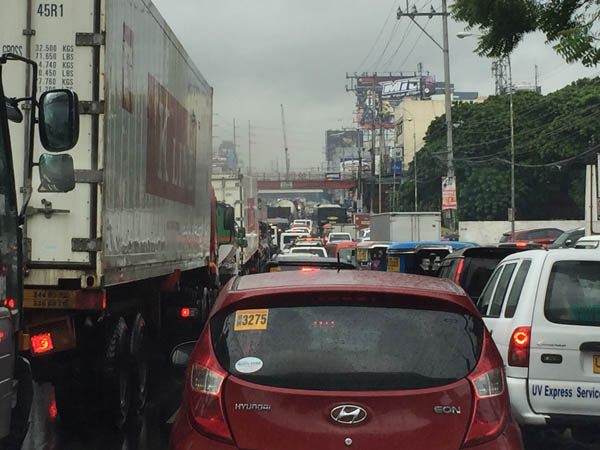 Pasig City implemented the odd/even traffic scheme on December 12 in the following area:
San Guillermo Avenue/Buting Eastbound
Elisco Road/Nascor Westbound
Elisco Road/M. Concepcion St./R. Jabson St. Intersection
San Lorenzo, Greenwoods/Sandoval Avenue Northbound and Southbound
F. Legaspi Westbound
Vehicles with license plate numbers ending in 1, 3, 5, 7 and 9 cannot use the roads on Tuesdays, Thursdays and Saturdays. Vehicles with license plate numbers ending in 0, 2, 4, 6 and 8 may not pass on the roads on Mondays, Wednesdays and Fridays.
According to Alberto Dulay Sr., officer-in-charge of the Pasig TPMO, roads in the city are no longer as congested after a one-month experimental traffic scheme implemented in Pasig in September.
"Almost around 30 to 40 percent of traffic was reduced," Dulay said in a television interview.
Cainta and Taytay, whose residences travel through Pasig to reach C-5, Makati, and Taguig, lost access to key routes and will have to go through Ortigas Avenue Extension, F. Legaspi St. and C-6.
Netizens: Ortigas Extension now a hell hole
Netizens however expressed dismay over the implementation of the traffic scheme, calling Ortigas Extension, which is now the main route to key areas, a "hell hole" due to the ordinance.
A netizen also mentioned that Antipolo, Angono, and nearby Rizal towns will be affected since Ortigas Avenue is the main route for vehicles from Rizal.
Residents of Greenwoods Executive Village are affected most since it stands along the Pasig-Cainta boundary and will have to traverse down C-6 road to get out, Facebook user
Sherwin Sowy
said in a note.
Remo, however, assured the public that the TPMO is doing its best to ease traffic.
"Lahat po ng paraan ginagawa ng hepe namin. Pati yung mga engineer, ginagawa lahat ng paraan mabawasan yung traffic," Remo said.
Isuzu Philippines Corp. marketing head Joseph Bautista said in a December 12 report that the vehicle density of Metro Manila is only 40 vehicles per 1,000 persons.
"The problem is that our roads cannot keep up with the volume of vehicles," Bautista said.