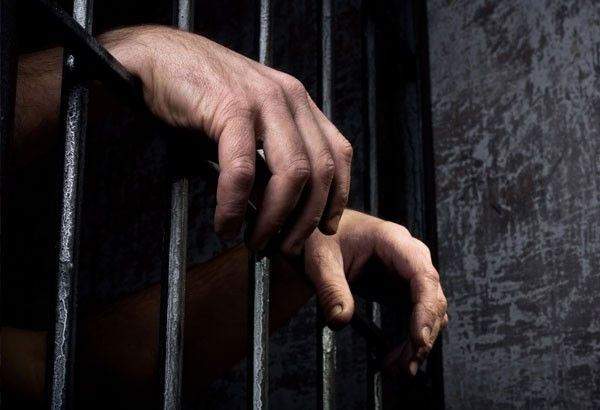 Epifanio Cruz was killed in a sting in Barangay Minuyan, Norzagaray, Bulacan on Friday. His alleged cohort identified as Rosemarie Perez was arrested.
File photo
Drug war: 2 dead,14 nabbed
(The Philippine Star) - November 6, 2016 - 12:00am
MANILA, Philippines – Two more drug suspects were killed while 14 others were arrested in Luzon in the past two days.
Epifanio Cruz was killed in a sting in Barangay Minuyan, Norzagaray, Bulacan on Friday. His alleged cohort identified as Rosemarie Perez was arrested.
Police said a caliber .38 revolver, a 9mm pistol, two sachets of shabu and marked money were recovered from the fatality, who was on the barangay drug watchlist.
A man who has yet to be identified was found dead along the road in Baguio City yesterday.
Superintendent Rodrigo Leal of the Baguio City Scene of the Crime Operatives said the victim bore two gunshot wounds in the neck.
Leal said three sachets of shabu were found in the pocket of the victim.
Former police officer Joel Nery, Mario España and Hannibal Medrano Sr. were arrested during raids on their houses in Agno, Pangasinan on Friday. The raids were based on warrants issued by a local court.
Police said Nery is a "high-value" drug target.
Noel Sabater, Alwin Remoquillo, Rodel Antipuesto and Richard Caballero were nabbed in Barangay Sabang in Naga City and Antipolo, Minalabac in Camarines Sur, respectively, on Friday.
Sonny Guevarra was arrested in Sitio Contod, Barangay Ginacutan in Vinzons, Camarines Norte.
Sachets of shabu, drug paraphernalia and marked money were recovered from the suspects, police said.
Also on Friday, Elizalde Rebolledo, 49, was collared for selling shabu worth P6,000 to a police who posed as a buyer in Barangay 10, Laoag City, Ilocos Norte.
Rebolledo was ranked ninth on the city's drug watchlist, said Superintendent Edwin Balles, Laoag City police chief.
In Aparri, Cagayan, 16 sachets of shabu were allegedly recovered from Badoy Mendoza, 40, during a raid on his house while tricycle driver Pepito Tannu, 21, yielded four sachets of shabu during an anti-drug operation.
Almer Gaffud, 40, a self-confessed drug pusher, and his cousin Anthony, 37, were arrested during a pot session at a public elementary school in Barangay San Fabian in Echague, Isabela yesterday morning.
Welding course
Meanwhile, 19 drug suspects who surrendered under Oplan Tokhang in San Gabriel, La Union finished a welding course offered by the local government and conducted by the Technical Education and Skills Development Authority.
Chief Inspector Silverio Ordinado Jr., La Union police information officer, said the drug surrenderees received their certificates on Oct. 28.
The graduates received around P300,000 worth of welding projects from the San Gabriel municipal government and a set of welding machines from former congressman Victor Ortega.
"Originally there were 20, but one of them was gunned down by unidentified men after the victim allegedly continued his illegal activity," Ordinado said.
La Union Gov. Francisco Emmanel Ortega III earlier signed an ordinance providing educational and livelihood assistance for drug surrenderees.
As this developed, more than 72,000 drug suspects who surrendered in Northern Mindanao are expected to attend a community-based rehabilitation program.
The provincial government will launch Mamamayang Ayaw sa Anomalya, Mamamayang Ayaw sa Iligal na Droga or MASA MASID, a barangay-based anti-drug program, on Tuesday.
The surrenderees will undergo counseling, capability building, spiritual and moral upliftment, detoxification and community awareness seminars among others. – Raymund Catindig, Ric Sapnu, Celso Amo, Gerry Lee Gorit, Jun Elias, Francis Elevado, Eva Visperas