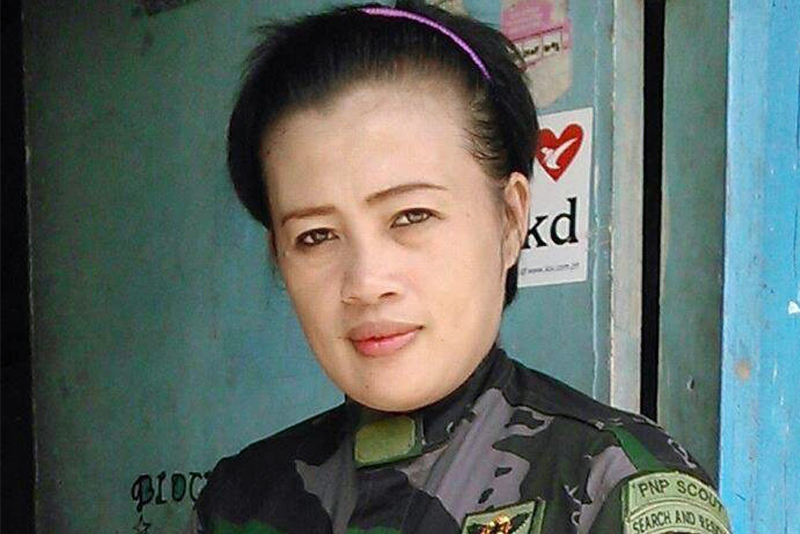 Teacher-turned-cop to get promoted for shooting robber
MANILA, Philippines — A teacher who pursued her dream of becoming a policewoman is up for promotion after she shot a teenage robber.
Police Officer 1 Arnisah Acmad, 33, is supposed to submit her papers at the Southern Police District for her promotion, SPD director Chief Superintendent Tomas Apolinario said.
"Very good! This is for meritorious promotion. When a police officer is able to prevent or arrest a robbery-holdup suspect in a public utility vehicle: jeep or bus, she/he is qualified for meritorious promotion," Apolinario said.
Acmad told The STAR she was in uniform when she boarded a Pasay-FTI-Alabang jeepney near Villamor Airbase, where she is a beat patroller under Police Community Precinct 12, Tuesday night.
She was sitting near the entrance of the jeepney when a teenager grappled with her, then grabbed her cell phone and ran.
Acmad chased the teenager, who allegedly shot at her.
"I was forced to draw my gun and shoot him. I hit him in the abdomen and that's when I caught him," she said.
Acmad said she sought the help of barangay officials and other police officers, who rushed the teenager to a hospital for treatment.
Asked to comment on Apolinario's statement, Acmad said she felt pity for the robber when she found out he was only 16 years old.
"I had to do it for the call of duty. I hope he is fine," Acmad, who was holding back tears, said.
She said she wants to visit the boy in the hospital to check on him.
"Once he recovers, he should change his ways. If he wants to go to school, I will help him. If there are children like him, they can come to me, I will help them, instead of turning to crime," Acmad said.
Acmad, a graduate of Mindanao State University, worked as a teacher for five years before pursuing her dream, inspired by a lone policewoman in her hometown in Lanao del Sur.
She stopped teaching in 2010 and became a member of the police force on Jan. 30, 2012.