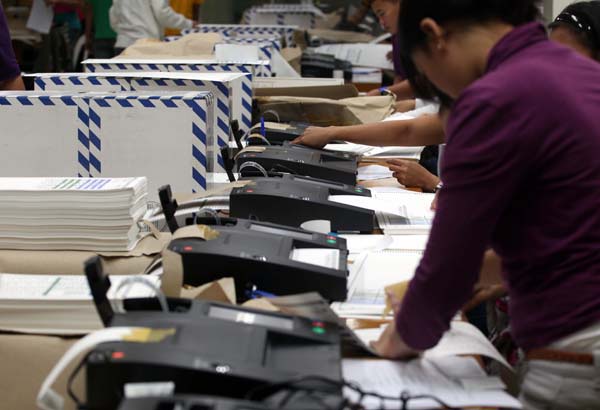 At least 60 envelopes containing election paraphernalia, including election returns and poll watchers' identification cards for the Liberal Party (LP), were recovered by garbage collectors near a school in Mandaluyong City Wednesday, police said yesterday. File
Poll documents found in school garbage heap
MANILA, Philippines — At least 60 envelopes containing election paraphernalia, including election returns and poll watchers' identification cards for the Liberal Party (LP), were recovered by garbage collectors near a school in Mandaluyong City Wednesday, police said yesterday.
"We are still in the process of investigating as to why the election documents ended up in the pile of garbage," Chief Superintendent Romulo Sapitula, Eastern Police District (EPD) director, said as he directed Senior Superintendent Joaquin Alva, city police chief, to coordinate with the Commission on Elections to determine if the documents are authentic.
Sapitula said some of the envelopes contained election returns with the votes for Duterte for president and Bongbong Marcos for vice president.
According to initial reports, Police Officer 3 Renan Patches and PO1s Jeason Pagsiat, Jenelin Conado, and Neslie Abad were conducting a clearing operation in Barangay Vergara when they chanced upon garbage collectors Rolando Regodo and Richard Luana segregating the election documents.
Regodo and Luana, both stay-in employees of garbage hauling firm Expedition, claimed they collected the election paraphernalia from a garbage heap at Lourdes School on St. Francis street in Barangay Wack-Wack at around 9 a.m. Wednesday.
Sapitula said the police officers retrieved some 60 envelopes containing election returns, a voter's identification card, LP poll watchers' identification cards and other election paraphernalia from the two garbage collectors.