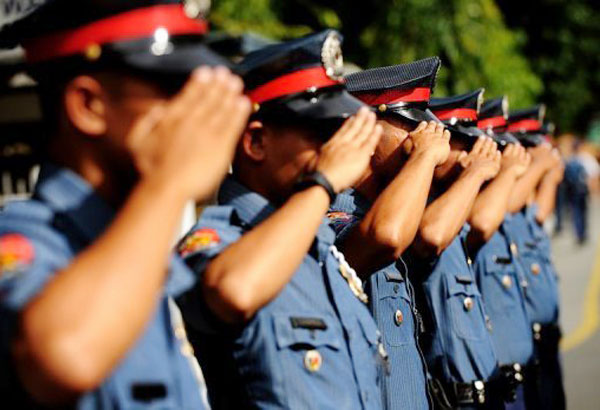 At least 44 members of the National Capital Region Police Office (NCRPO) who went AWOL or absent without official leave were reassigned to Mindanao, an official said yesterday. File
44 erring cops sent to Mindanao
MANILA, Philippines - At least 44 members of the National Capital Region Police Office (NCRPO) who went AWOL or absent without official leave were reassigned to Mindanao, an official said yesterday.
NCRPO chief Director Oscar Albayalde said the police officers were ordered to report to the Autonomous Region in Muslim Mindanao (ARMM) police within seven to 10 days or they would be dismissed from the police service.
Albayalde said it would be up to ARMM director Chief Superintendent Reuben Theodore Sindac to decide where to assign the policemen.
"General Sindac can assign them to conduct reconstruction work in Marawi City, but not in Basilan," Albayalde said.
He said the Task Force Basilan project had been dissolved.
Despite being AWOL, the police officers managed to return to the police service, prompting President Duterte to order a probe.
Reports reaching the NCRPO showed that the policemen shelled out thousands of pesos supposedly to bribe officials of the National Police Commission in exchange for their reinstatement.
13 cops face ax
Meanwhile, 13 members of the Eastern Police District accused of extorting P100,000 from two drug suspects will undergo summary dismissal proceedings, according to EPD director Chief Superintendent Romulo Sapitula.
Sapitula said they would use the sworn statements of Bienvenida Adora and Annie Beth Romero against the suspects.
The NCRPO chief has approved the dismissal of the erring policemen, Sapitula said.
"According to General Albayalde, the police officers should be dismissed to cleanse the ranks of the Philippine National Police (PNP)," Sapitula said.
Albayalde earlier said they have many recruits to replace the "bad eggs" in the police force.
Sapitula said they have forwarded to the PNP Internal Affairs Service the documents related to the case of the police officers.
Senior Police Officers 2 Luis Fortun, Eric Baran and Peter Joseph Villanueva; SPO1s Ryan Escorial, Ronnie Aquino and Francisco Sasaluya Jr.; PO3 Erich Joel Temporal; and PO1s Marlon Ace Yalo, Jomar Manalo, Roger Abrenica, Gilbert Pascua, Joey Rex Tumaliuan and Franklene Guzman were transferred to the Regional Police Holding and Administrative Unit of the NCRPO.
Reports said that the lawmen arrested Adora and her sister Richel along with Romero and another unidentified suspect during a drug sting in Marikina City on May 5.
The policemen released Bienvenida and Romero after their relatives allegedly paid P50,000 each.
Richel and her unidentified companion were charged and held at the Marikina police detention cell.
The police officers, who were relieved from their posts, denied the allegations against them.