House to grant NIA request for P40 billion additional budget
September 24, 2023 | 12:00am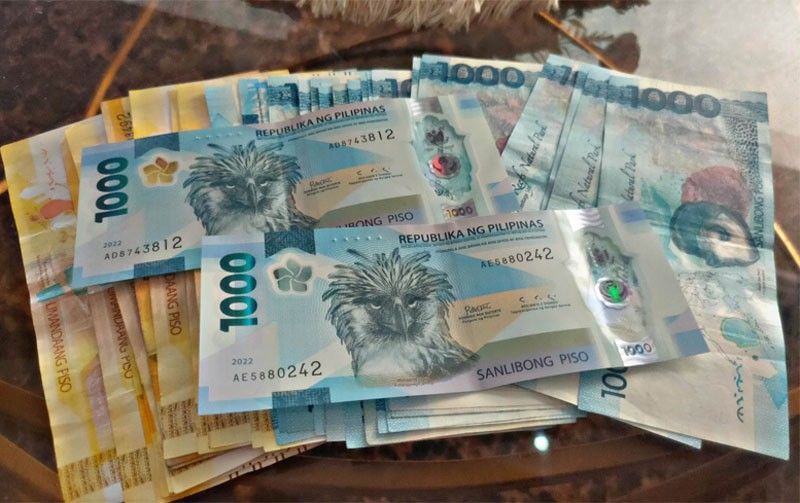 MANILA, Philippines — The House of Representatives will grant the request of the National Irrigation Authority (NIA) for additional funding amounting to P40 billion to finance its irrigation projects, Speaker Martin Romualdez said yesterday.
Citing the "crucial" role of irrigation in boosting agricultural productivity, he noted that NIA has formally asked the chamber to restore some P90 billion slashed from the agency's proposed 2024 budget.
"They are asking for P100 billion but what we can give them is P40 billion so there will likely be a realignment of funds," he added.
NIA acting administrator Eddie Guillen made the request, citing data from the National Oceanic and Atmospheric Administration on the early arrival and possible intensification of the El Niño phenomenon.
Guillen also underscored that they needed the funding to ensure food security.
NIA had proposed a budget of P132 billion next year but the Department of Budget and Management only granted P41.2 billion.
The agency intends to use the slashed budget to finance projects such as solar pumps and engine-driven pumps, among others.
SUC funding
Meanwhile, Makabayan bloc partylist representatives Raoul Manuel of Kabataan, Arlene Brosas of Gabriela and France Castro of ACT Teachers Partylist filed House Resolution 1325 asking the House committee on appropriations to reconsider the total allocated budget for state universities and colleges (SUCs) in the proposed funding in 2024.
The measure stated that in the proposed national budget for 2024, SUCs were given P100.88 billion, which is lower by P6.1 billion or 5.75 percent from this year's P107.03 billion.
"Thirty of the 118 SUCs are set to incur cuts in their overall budget, wherein 10 SUCs have cuts to their personnel services, 39 SUCs have cuts to their operating budgets and 36 SUCs have cuts to their capital outlay," it reads.
The resolution cited the University of the Philippines System as among the SUCs with budget decrease from this year's allocation of P24.26 billion to the proposed P21.29 billion next year; Mindanao State University from P6.3 billion to P4.10 billion and Mariano Marcos State University from P2.51 billion to P 974.72 million.
It underscored that 2.1 million students in SUCs will be the ones to suffer from the decreased funding.
"Despite the passage of the Universal Access to Quality Tertiary Education Law, the Department of Budget and Management expects the country's 118 SUCs to earn a total of P47,948,362,000 in combined internal income, including fees collected from students. P18,830,086,000 will be sourced from tuition collection while P7,186,759,000 will be from other income collected from students," the measure stated.
The resolution indicated that "what is needed is an overhaul of the current system of education: a repeal of all existing education policies related to labor export, deregulation and commercialization, and establishment of a nationalist, scientific and mass-oriented system of education."