Hontiveros to DepEd: Keep children out of state surveillance operations
September 6, 2023 | 3:14pm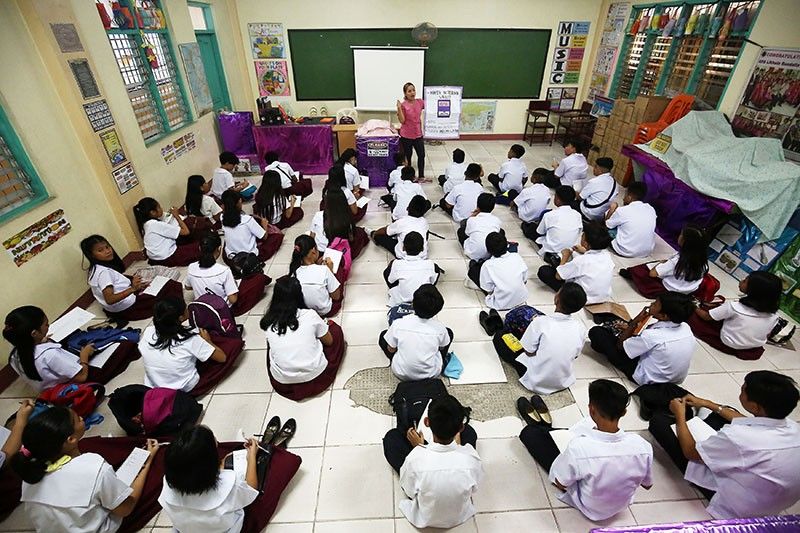 MANILA, Philippines — The Department of Education's conduct of surveillance activities in school should not inadvertently subject children to state "spying" and its possible abuses, Sen. Risa Hontiveros said.
The chairperson of the Senate Committee on Women, Children, Family Relations and Gender Equality stressed that DepEd should comply with international and local laws that entitle students to an "environment of freedom and dignity."
"I support the DepEd's goal of making our places of learning safe. However, government efforts should not trample on the rights of our innocent and vulnerable students, teachers, parents and school personnel," Hontiveros said in a press release.
This comes after Vice President Sara Duterte told a Senate panel during the DepEd's budget briefing on Monday that the target of surveillance operations are "learners, and our teaching and non-teaching DepEd personnel."
DepEd spokesperson Michael Poa said during the department's budget deliberations for 2024 that several public high schools in Metro Manila are involved in the recruitment of New People's Army members, but he did not identify these schools or explain how the department verified the information.
Poa emphasized that the problem of recruitment and drug-related activities are "quite alarming," justifying the department's request for confidential funds to support its monitoring of activities.
"This raises a lot of alarming questions - Who is collecting and conducting surveillance in schools? Are there teachers or school principals part of surveillance activities?" Hontiveros said in a mix of English and Filipino.
Ensuring the safety of children entails safeguarding them from any potential abuses committed during government surveillance operations, Hontiveros added.
The senator also called to redistribute DepEd's proposed confidential budget of P150 million to other education programs and pointed out that this exceeds the proposed P101 million confidential budget of the Department of National Defense.
Last week, Duterte also said that the department collects its own information related to drug-related offenses by students in tandem with the information gathered by law enforcement agencies.
For the second year in a row, DepEd is seeking P150 million in confidential funds for its proposed budget for 2024. This is the same amount it received from Congress in 2023.
DepEd Spokesperson Michael Poa said during the House briefing that DepEd submits liquidation reports for its confidential fund expenditures to oversight agencies every quarter, as required by law.
DepEd has been repeatedly criticized by Makabayan lawmakers for its request for confidential funds despite being a civilian agency and the existence of other education programs in need of a higher budget.