Marcos to strengthen ties with countries hosting OFWs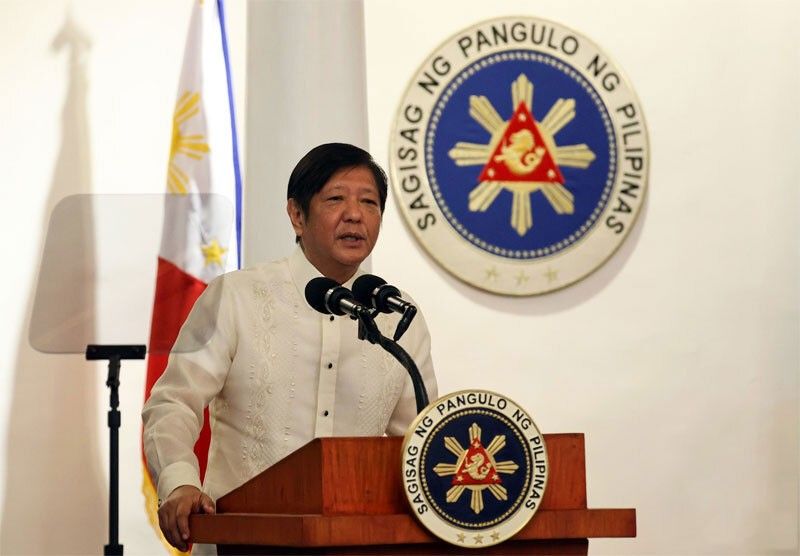 MANILA, Philippines — The Philippines will enhance ties with countries hosting overseas Filipino workers (OFWs), President Marcos vowed yesterday as he described the country's migrant workers as "modern day heroes" who have left an "indelible mark" worldwide.
In a video message for Migrant Workers Day, Marcos said the government understands the challenges OFWs face as they adjust to new cultures and overcome barriers while they are far from their loved ones.
"That's why this administration will continue to foster stronger ties with countries that host our migrant workers, ensuring safety, welfare and well-being. As you build your dreams in far-off lands and seas, do know that you are not alone," Marcos said.
Marcos lauded the Filipino migrant workers for their contributions that "enriched the lives of countless individuals and societies."
According to Marcos, the hard-earned rewards of OFWs – whose remittances keep the Philippine economy afloat – has "nurtured dreams, elevated livelihoods and fuel the engine of progress" in the country.
There are about 1.83 million OFWs worldwide, according to recent data by the Philippine Statistics Authority.
Money sent home by Filipino migrant workers through banks totaled $32.54 billion last year, higher by 3.6 percent from $31.42 million in 2021, the Bangko Sentral ng Pilipinas has reported.
Training
Free business training and mentorship are now available for OFWs who would opt to stay for good and put up their own enterprises.
Yesterday, the Department of Migrant Workers and Department of Trade and Industry (DTI) forged a Memorandum of Agreement (MOA) for the implementation of a program extending business training and other benefits to OFWs.
With the help of the DTI, Migrant Workers Secretary Susan Ople said OFWs or their families could access business training and mentorship programs that would not only allow them to stay together but also provide jobs to others.
Under the program, DTI would assist OFWs in the business registration process. OFW families are also included in the DTI's business training and development programs. – Mayen Jaymalin, Catherine Talavera