PAL cancels 16 flights to Basco, Laoag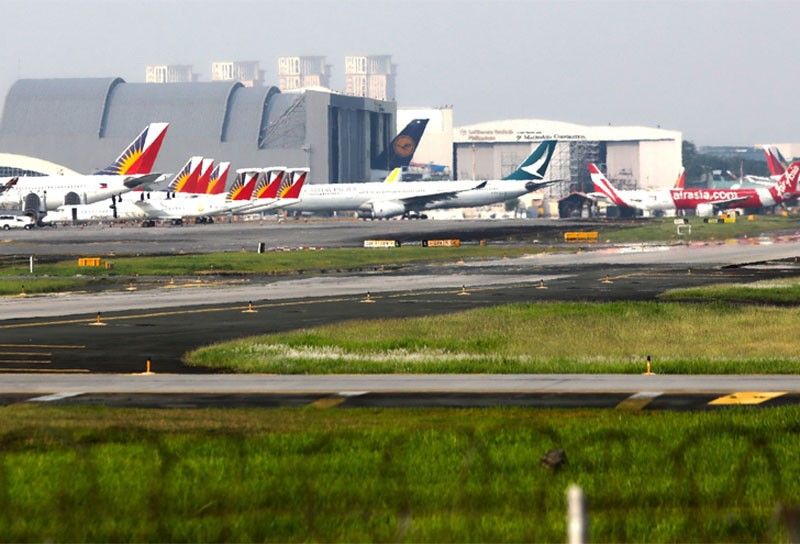 MANILA, Philippines — The country's carrier Philippine Airlines (PAL) cancelled 16 flights from Manila to Basco in Batanes and Laoag in Ilocos, including its turnaround flights, starting Monday until Wednesday in anticipation of the effects of Super Typhoon Betty.
The cancellations, according to PAL spokesperson Cielo Villaluna, are all in the interest of safety.
For May 29, the affected flights are PR2932/2933 (Manila-Basco-Manila), PR2198/2199 (Manila-Laoag-Manila) and PR2230/2231 (Cebu-Baguio-Cebu).
For May 30, PAL cancelled PR2196/2197 and PR2198/2199, which both services the Manila-Laoag-Manila route, as well as PR2932/2933 (Manila-Basco-Manila).
For Wednesday, May 31, the Manila-Basco-Manila flights PR2932/2933 and PR2936/2937 are also cancelled.
Villaluna said affected passengers have the option to rebook to the next available flights, rebook or reroute ticket to another flight with available space within 60 days from the original flight in the same booking class or higher within the same cabin class, or refund tickets without penalties (excluding ticketing service charge).
She advised passengers to first check the status of their flights before proceeding to the airport.
Cebu Pacific and AirAsia Philippines have not yet issued a flight cancellation list, but are closely monitoring the track of the super typhoon (international name Mawar).
Meanwhile, the Philippine Ports Authority (PPA) said more ferry ships have suspended their scheduled trips yesterday due to Betty's potential threat to sea travel.
It also said that the trips of MV Rosalia 3 from Baybay in Leyte to Cebu and MV Rosa-Lito Express from Naval to Maripipi Island in Biliran province were halted.
Elsewhere, the PPA said the journeys of Montenegro Shipping Lines' MV Maria Rebecca which services the Puerto Princesa-Cuyo route in Palawan as well as the Tubattaha bound MY Stella Maris Explorer and MV Discovery Palawan are all suspended.
The trips of MV Water Taxi-1, servicing the Port of San Carlos in Negros Occidental to Toledo City in Cebu, were also deferred.
Strong waves caused the suspension of some of these trips, the PPA noted.
Despite the suspension of sea journeys, the Philippine Coast Guard reported that it has not observed any stranded passengers at passenger terminals. It gave assurance that it is ready to deploy personnel and equipment, in case a rescue or evacuation call is issued.
The Philippine Atmospheric, Geophysical and Astronomical Services Administration said the super typhoon could maintain its west northwest direction before gradually slowing down today.
By Monday, Betty is forecast to move slowly northwest over the waters east of Batanes and could become almost stationary before shifting north northeast or away from Luzon on Wednesday. – Ghio Ong