Bivalent jabs' arrival slightly delayed – DOH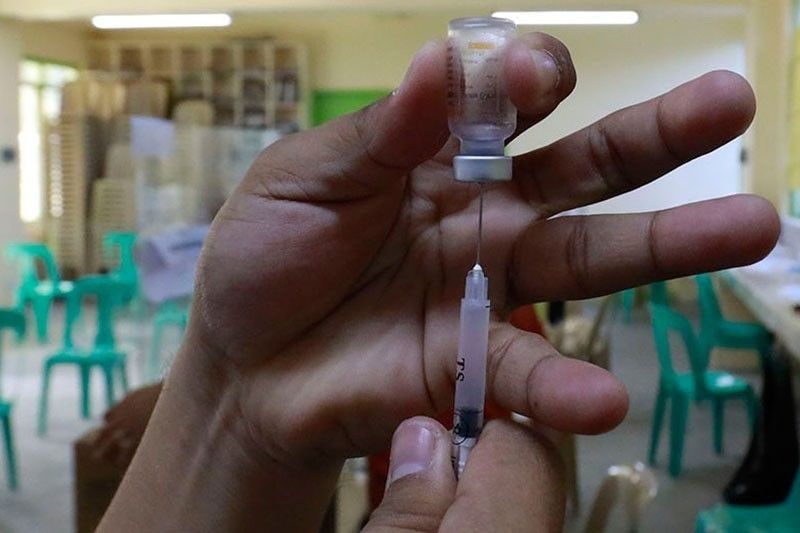 MANILA, Philippines — The arrival of nearly 400,000 donated doses of bivalent COVID-19 vaccines in the country will be slightly delayed, according to the Department of Health (DOH).
In a brief statement yesterday, the DOH said the delivery of the jabs from the unnamed donor country should have been made this week, but will now come in a little late.
"As per the DOH-Bureau of International Health Cooperation, there shall be a slight delay in the arrival of the bivalent vaccines as there are permits that still need to be coordinated," the agency added.
It was a week ago when DOH officer-in-charge Undersecretary Maria Rosario Vergeire disclosed that they were able to submit the necessary papers and the donor country committed for the vaccines to arrive this week.
Vergeire said the DOH's implementing units have been busy conducting meetings and orientations regarding priority groups that will receive the donated vaccines.
She added that the declaration of the World Health Organization that COVID is no longer a global health emergency does not affect the bivalent vaccine donation.
She also mentioned that the country has resumed negotiations with the COVAX Facility regarding its donation of around two million doses of bivalent vaccines.
The bivalent jabs from COVAX were supposed to arrive in the country last March.
The delivery of these vaccines had been put on hold due to the lifting of the state of calamity, which allows the continued implementation of measures meant to address the pandemic.
The DOH, however, said it is exhausting all efforts to receive the 391,000 doses of bivalent jabs from the still unidentified country by the end of the month.
A bivalent vaccine targets both the original strain of the COVID virus and the Omicron subvariants.
"We shall provide updates on the arrival of the vaccines," the agency added.
On the preparation and implementation of the rollout of the bivalent vaccine, the DOH noted that a department memorandum has already been signed and is only awaiting release.