LPA off extreme northern Luzon becomes Tropical Depression 'Luis'
September 28, 2022 | 8:25am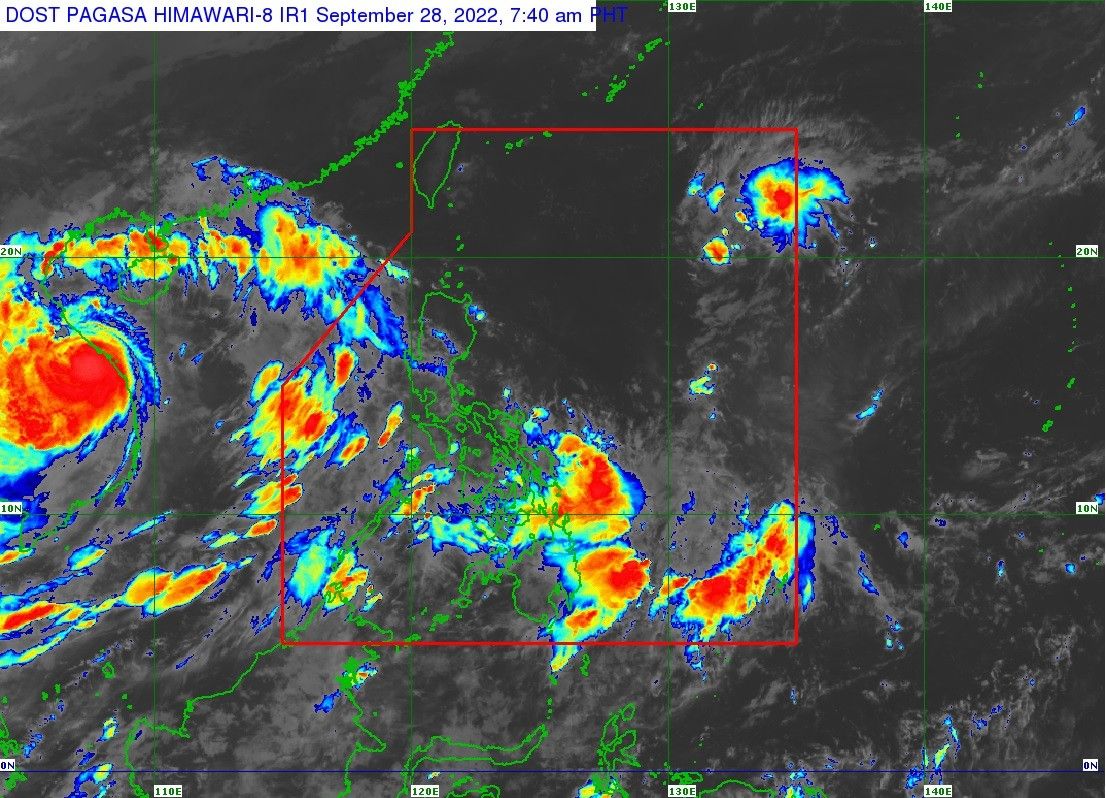 MANILA, Philippines (Update 2, 11:33 a.m.) — State weather service PAGASA said Wednesday that the low pressure area off extreme northern Luzon turned into a tropical depression, which it named "Luis."
PAGASA said in a bulletin issued at 11 a.m. that the center of Luis was last seen 1,100 kilometers east of extreme northern Luzon, with it packing winds of up to 55 kph and gusts of up to 70 kph.
While Luis is expected to turn into a tropical storm in the next 24 hours, it is unlikely to directly affect the country, PAGASA said, as it is forecast to turn generally northeastward until its exit from the Philippine Area of Responsibility on Thursday morning or early afternoon.
However, the southwest monsoon or habagat and the low pressure area east of Mindanao will bring rains over the western section of Southern Luzon, Eastern and Western Visayas, and the eastern section of Mindanao.
Forecast track
Sept. 28, 8 p.m. - 1,050 km east northeast of extreme northern Luzon
Sept. 29, 8 a.m. - 1,060 km east northeast of extreme northern Luzon
Sept. 29, 8 p.m. - 1,200 km east northeast of extreme northern Luzon
Sept. 30, 8 a.m. - 1,390 km northeast of extreme northern Luzon
Sept. 30, 8 p.m. - 1,605 km northeast of extreme northern Luzon
Oct. 1, 8 a.m. - 1,795 km northeast of extreme northern Luzon
— Xave Gregorio