Lawmakers to compel LGUs: Buy from local farmers
September 27, 2022 | 12:00am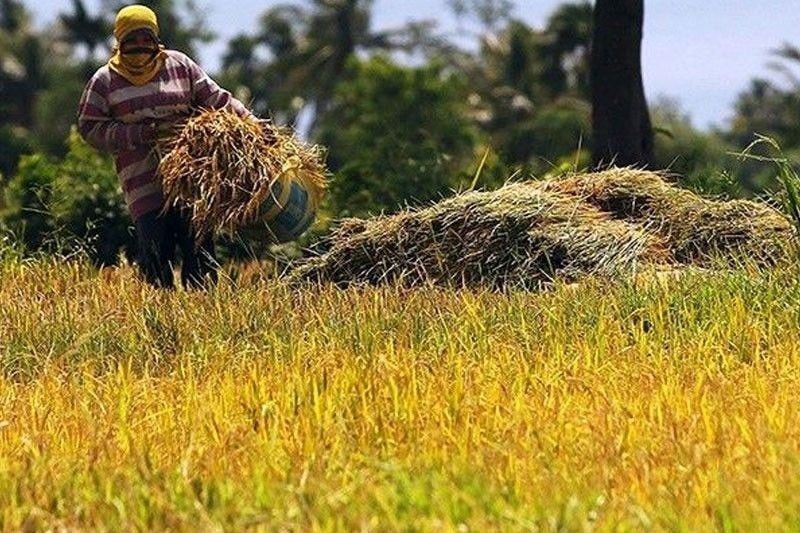 MANILA, Philippines — Two senior administration lawmakers have filed bills at the House of Representatives that aim to compel both the national government and local government units (LGUs) to buy palay and other produce from local farmers.
House Bill (HB) 3382 authored by Reps. Paolo Duterte of Davao City and Eric Go Yap of Benguet wants to make sure that the national and local governments will source food for their relief and school feeding programs from farmers to help the latter increase their income.
Duterte and Yap also filed another measure that will "complement" the aforementioned bill, HB 3383, which seeks to appropriate funds for the establishment nationwide of modern rice drying facilities that will be accessible to farmers for free.
"It is only fitting to put our farmers first when attending to our countrymen's urgent need for subsistence as our farmers are considered as the nation's first responders in fulfilling our food requirements. This bill does not aim to derail fair competition in terms of foreign trade and importation, but to support the produce of our own," a portion of HB 3382 read.
In a statement, Duterte and Yap said these twin measures support the government's priority goals of revitalizing the country's agriculture sector and fighting hunger, especially among school-age children.
These bills also hope to help the government attain the country's goal of achieving food security.
Duterte and Yap recalled that at the height of the COVID-19 pandemic, farmers came to the rescue of poor Filipino families by dropping their prices and, at times, even distributing their produce for free to those affected by the pandemic-induced lockdowns.
"The pandemic has altered every country's priority. Aside from the reinforcement to health care institutions, what was also given the most important consideration is the provision and distribution of relief to the affected communities," they said.
Under HB 3382, national government agencies and LGUs are mandated to prioritize the purchase of produce from farmers in implementing their respective relief and school feeding programs.
"Prioritizing the purchase of local produce shall mean the exhaustion of all available and applicable local produce at the most reasonable and practicable cost before resorting to imported or foreign produce," the bill read.
To lower transportation and hauling costs, the bill proposes that for LGUs, local farmers' produce within their jurisdictions takes precedence over produce outside their respective territorial jurisdictions.
The bill, however, makes it clear that the national government and LGUs should not buy produce that are no longer fit for human consumption, are insufficient and inferior in quality and are costlier and more impracticable compared with imported or foreign sources of produce.
To ensure that the government, particularly the National Food Authority (NFA), buys farm produce at competitive prices, the two lawmakers have also made the establishment of rice drying systems mandatory under HB 3383.
The NFA buys clean and dry palay with 14 percent moisture content at P19 per kilo, which small farmers can only offer if they have access to dryers.
Because they lack these facilities, Duterte and Yap noted that many farmers are left with no choice but to sell their palay at bargain prices to local traders for only P12 per kilo.
The cheap price makes it difficult for farmers to recover their expenses, according to the two lawmakers.
Under their proposal, the NFA shall "procure, build, install, operate, manage and/or maintain rice-drying facilities sufficient in quantity and geographically accessible to local farmers to enable it to buy rice directly from local farmers."
These drying facilities are free for farmers to use if their produce is sold directly to the NFA.
Under the bill, the initial amount needed to procure the drying facilities shall be charged against the appropriations of the Department of Agriculture (DA) and/or sourced from Philippine Amusement and Gaming Corp., Philippine Charity Sweepstakes Office and Malampaya funds.
Funds for the continued implementation of the rice-drying program shall be sourced from the DA's annual appropriations under the national budget, HB 3383 likewise states.