Ople: OFWs in Taiwan, Israel, Macau safe
August 13, 2022 | 12:00am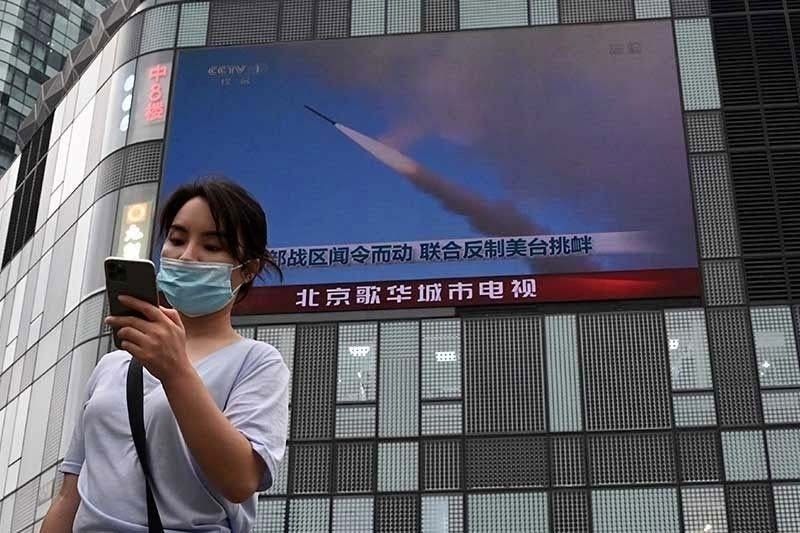 MANILA, Philippines — Thousands of Filipinos in Taiwan, Israel and Macau continue to work safely, Migrant Workers Secretary Susan Ople said as she vowed yesterday to closely monitor the overseas Filipino workers (OFWs) in these high-risk locations.
"Life is returning to normal especially in areas that are of high risk to our OFWs due to recent events in Taiwan and Israel," she said, adding that in Macau, OFWs are back to work with the lifting of the suspension order for non-essential businesses.
Ople said she is always in close touch with the Department of Foreign Affairs through the Office of the Undersecretary on Migrant Affairs as both departments work together to assist distressed OFWs around the world.
She said Philippine Labor Attaché David Des Dicang was able to speak to 30 OFWs (one teacher and 29 caretakers) out of the 49 Filipinos in Kinmen Island, just six kilometers away from Xiamen, mainland China and 300 kilometers away from Kaohsiung, Taiwan.
"They are all safe and under the care of their employers," she said.?Earlier, China announced an end to military drills close to Taiwan which it launched after US House Speaker Nancy Pelosi's Taiwan visit last Aug. 2 to 3.?"Hopefully, this will ease tensions in the area. Still, I have instructed our three labor attachés in Taiwan to remain vigilant and visible to OFW communities, employers and other stakeholders," Ople said.
Meanwhile, labor attachés in Taiwan also reported to the Department of Migrant Workers (DMW) an increase in wages for foreign workers, specifically caretakers and domestic workers, from NT$17,000 to NT$20,000.
At the exchange rate of P1.85 to a Taiwan dollar, the wage increase represents an increase from the current P30,260 monthly wage to P37,000.
The announcement came from the Taiwan Ministry of Labor through its official website. The application of wage increase only covers new hires, transferred workers and rehired workers.
Out of the total 147,940 OFWs in Taiwan, 25,867 are domestic workers and caretakers.
"I hope that foreign household workers with existing contracts can also be granted a wage increase, given their excellent and reliable service," Ople said.
She also disclosed that Labor Attaché Rodolfo Gabasan of the Philippines Overseas Labor Office (POLO)-Israel assured the DMW that around 200 Filipino caregivers in the cities of Ashkelon, Ashdod and Sderot and surrounding areas near Gaza, where barrages of rockets were fired last Aug. 5, are all safe.
Israel recently reported that over 1,000 rockets were fired toward Israel with sirens blaring in southern Israeli communities near the border where the three cities are located.?On Aug. 7, a ceasefire agreement between Israel and the Palestinian Islamic Jihad brokered by Egypt took effect.
The DMW secretary instructed Labor Attachés Gabasan and Armi Evangel Peña of POLO-Jordan to take advantage of the ceasefire to check on the welfare and living conditions of affected OFWs.?To date, the two labor officers reported that all Filipino workers are unharmed and continue to work for their employers.?There are an estimated 23,754 OFWs in Israel employed mostly as caregivers, service sector employees and hotel workers.?The DMW also reported that in Macau, public services and entertainment facilities were reopened, while dining at restaurants was allowed starting Aug. 2. There have been no new COVID-19 cases in Macau for the past 14 days.?In its report to the DMW, the POLO-Macau said that it delivered 824 care packages and released supermarket vouchers to 8,319 OFW beneficiaries. The supermarket vouchers amount to 400 MOP (Macau patacas) or the equivalent of $50 (about P2,775).
Around 70 OFWs who tested positive for COVID-19 also received $200 (about P11,100) as financial assistance from the Overseas Workers Welfare Administration.
"We admire the cooperation shown by our OFWs to the strict health protocols imposed by the Macau government," Ople said.
Currently, there are 26,043 Filipino workers in Macau, the majority of whom are in domestic work.?Meanwhile, Labor Attaché Maria Celeste Valderrama reported no OFWs injured or hurt after torrential rains hit South Korea from Aug. 8 to 9.
The heavy rains caused floods in major areas in Seoul and Incheon and left at least eight people killed, nine injured and seven missing.