Enrique Manalo is Marcos Jr.'s pick for DFA Secretary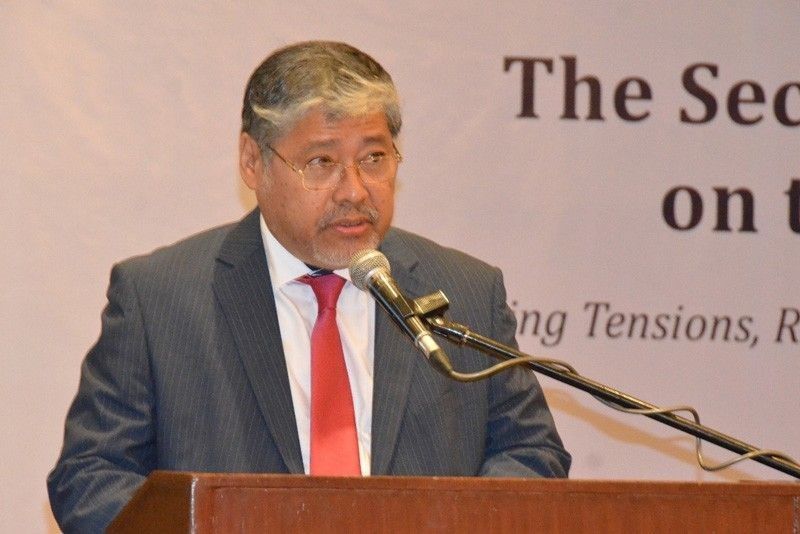 MANILA, Philippines (Update 2 11:59 a.m.) — Seasoned career diplomat Enrique Manalo has accepted the offer of President Ferdinand Marcos Jr. to be the country's Department of Foreign Affairs secretary.
A source confirmed this to Philstar.com. State-run Philippine News Agency also confirmed Manalo's new role.
Manalo previously served as acting foreign affairs secretary under former President Rodrigo Duterte for a short stint in 2017. He is also former ambassador to the United Nations.
The seasoned career diplomat then replaced Perfecto Yasay whose ad interim appointment was rejected by the Commission on Appointments via unanimous decision after he issued misleading statements on his US citizenship.
Manalo has been at the forefront of addressing certain critical foreign policy issues for four decades after he joined the foreign service in 1979.
In 2007 to 2010, he served as DFA undersecretary for policy. He then served as Ambassador Extraordinary and Plenipotentiary, Embassy of the Philippines to the Kingdom of Belgium and the Grand Duchy of Luxembourg, and Head of the Philippine Mission to the European Union from February 2010 to October 2011.
He went back as undersecretary for policy in April 2016.
Manalo is a son of envoys: His father was late Ambassador Armando Manalo, a journalist who served as Philippine Ambassador to Belgium and political adviser of the Philippine Mission to the United Nations, while his mother is Ambassador Rosario Manalo.
She was the first female career diplomat of the Department of Foreign Affairs who was recently elected by acclamation as the rapporteur of the 23-member Committee of Experts of the United Nations Convention on the Elimination of All Forms of Discrimination Against Women (CEDAW).
Foreign policy
In his inaugural speech, the president hinted at pursuing a version of an "independent foreign policy" similar to his father, the late strongman.
Marcos Jr. emphasized that it is only the Philippines that knows "what is best" for the country.
"Past history has often proven that. Solutions from outside divided us. None deepened our understanding. They were always at our expense," Marcos Jr. added.
On its website, the Department of Foreign Affairs noted that the elder Marcos "redefined foreign policy as the safeguarding of territorial integrity and national dignity, and emphasized increased regional cooperation and collaboration."
He will be taking the post previously held by Teodoro Locsin Jr. Locsin, along with Marcos Jr.'s cousin Philippine Ambassador to the United States Jose Manuel "Babe" Romualdez, was rumored to take the helm of the Foreign Affairs department.
Manalo is one of the last Cabinet members appointed by the Marcos, with the announcement coming just a day after his inauguration.
While Marcos Jr. has yet to outline his plans for the country's foreign policy front, he has been hinting at one that is similar to the outgoing administration's, which was mostly seen as a shift to China instead of continuing US relations.
Several groups and analysts have urged the next administration to be more assertive in imposing the country's rights to its exclusive economic zone in the West Philippine Sea.
While a 2016 tribunal ruling exists to discredit China's so-called nine-dash claim over the waters, Beijing has been ignoring this. — with reports from Rosette Adel, Kristine Joy Patag