Winning senators proclaimed tomorrow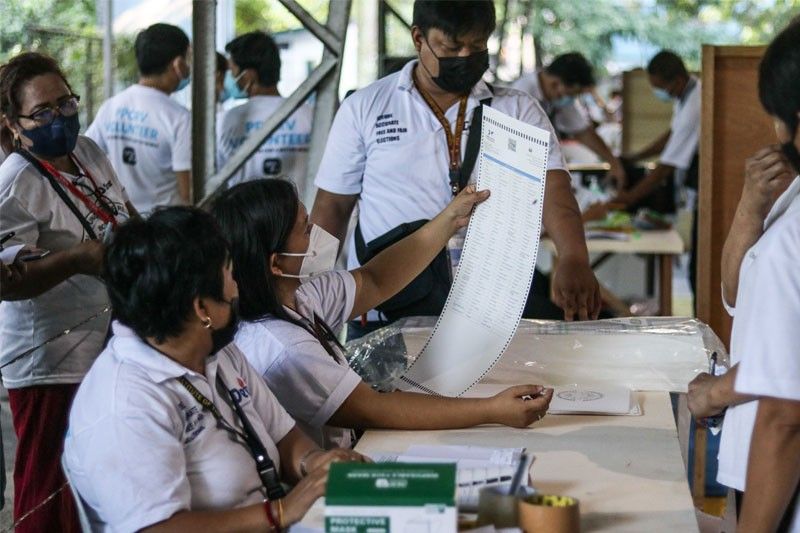 MANILA, Philippines — The Commission on Elections (Comelec) is set to proclaim the 12 winning senators tomorrow afternoon.
However, Comelec acting spokesman John Rex Laudiangco said there would be no ranking of winning senators as the poll body would have to wait for the certificates of canvass for the May 24 special elections in 12 barangays in Lanao del Sur.
"The 12 senators who garnered the highest number of votes would be proclaimed, but there would be no standing or ranking in the meantime, while we are completing the (votes) from Lanao del Sur," Laudiangco said.
"The Oversight Committee together with the Supervisory Committee and other working committees already made a computation that the remaining votes that have yet to be submitted or transmitted would not affect the 'Magic 12.' It just might have an effect on the standing but not the winning senators, that is why we are confident to proclaim the 12," he added.
The Comelec, sitting as the National Board of Canvassers (NBOC), has set the proclamation date for the 12 senators tomorrow at 4 p.m., while a partial proclamation of the winning party-list groups would be held the following day, May 19, at 4 p.m.
The proclamation ceremonies will be held at the Philippine International Convention Center.
Each senator-elect would be allowed five companions at the proclamation ceremony from only three originally allowed by the NBOC. There will only be two representatives per winning party-list group.
"Not all 63 seats will be proclaimed on Thursday. It will only be limited to those who have or are sure to have garnered the guaranteed seats," the poll official said. The winning candidates and their representatives are required to present their vaccination cards ahead of proclamation day.
"Our ceremonies are formal and I know that they would cooperate with us, as they have before. We have procedures, we have rules, we have guides who will assist them. This would be a formal ceremony, we hope we could maintain the formality of the occasion," he said.