Comelec projecting higher voter turnout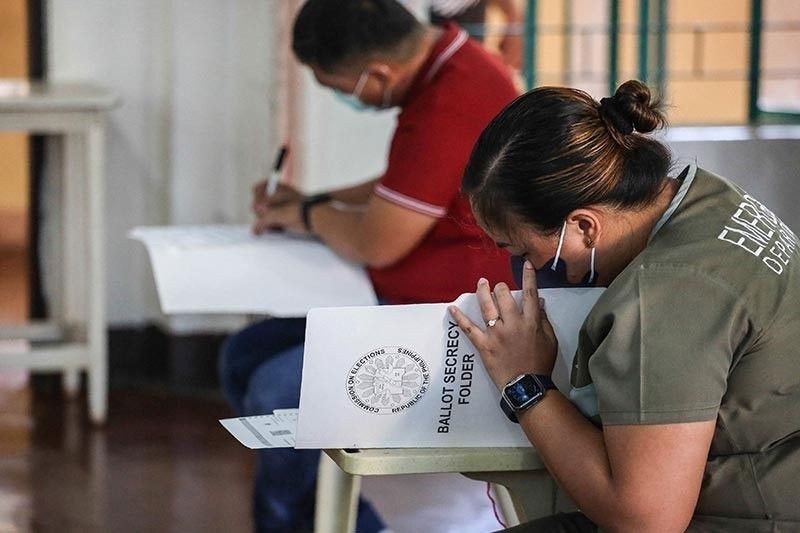 MANILA, Philippines — The Commission on Elections (Comelec) is projecting a higher voter turnout of 83.77 percent on the fourth day of its canvassing of votes for senators and party-list groups at the Philippine International Convention Center (PICC) in Pasay City.
At a press conference yesterday, Comelec acting spokesman Rex Laudiangco said they are clearly seeing a higher voter turnout than the 81 percent projected immediately after the May 9 elections.
He said the Comelec, acting as the National Board of Canvassers (NBOC), had finished 139 or 80.34 percent of the total 173 certificates of canvass (COCs) that were manually and electronically transmitted to the board as of Friday.
Laudiangco explained that 139 COCs cover 60,658,560 registered voters, of whom 50.81 million actually cast their ballots for an 83.77 percent voter turnout.
"It's clear that there is 83.77 percent across the regions, that we already breached the 81 percent voter turnout. It's really consistent," he said.
He added there are only a few left for canvassing by the NBOC to complete the 173 COCs which cover the total of 65,831,000 registered voters.
In the May 2019 midterm elections, the Comelec recorded a 76 percent voter turnout while in the May 2016 national and local elections, there was an 80 percent voter turnout.
In a later update, the Comelec said the NBOC finished 10 more COCs or 149 of the total of 173 COCs for a 86.13 percent canvassing by 5 p.m. yesterday.
Laudiangco said the latest votes canvassed were the three COCs electronically transmitted from the posts in Jordan, Hong Kong and Lanao del Sur and the 21 COCs manually transmitted from different overseas posts.
However, he did not mention any adjustment in the projected voter turnout.
He noted that no COCs have been received from Tubaran, Lanao del Sur due to a failure of elections in the area.
98.39 percent match rate
Meanwhile, the Parish Pastoral Council for Responsible Voting (PPCRV) reported a 98.39 percent match rate between the electronically transmitted results and the physical election returns (ERs) it has processed for validation as of yesterday.
In an interview, PPCRV spokesman Vann dela Cruz said out of the 45,135 physical ERs they received as of Friday afternoon, they have already validated 30,727 of them.
Of that number, 30,235 ERs matched the electronic results for a 98.39 percent match rate, with a difference of 492.
Dela Cruz said 240 of the 492 encoded returns are "up for revalidation."
"Meaning, they would be reviewed again manually and revalidated or reprocessed. Why? Because sometimes the returns may not be read, or the volunteers could be wrong in encoding because they are tired," he said. – Ralph Edwin Villanueva