Robredo: Elections just start of bigger battle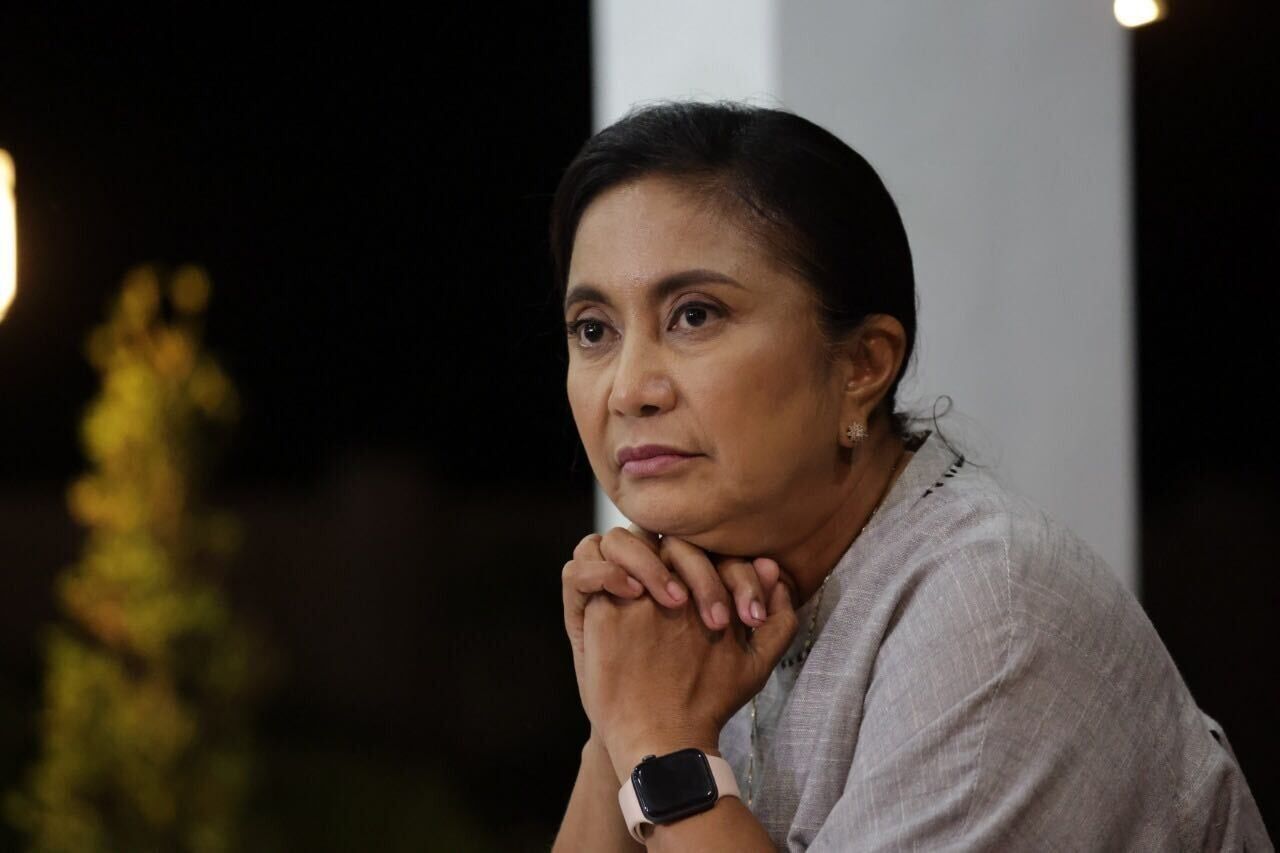 MANILA, Philippines — For Vice President Leni Robredo, the outcome of the May 9 elections is just the beginning of the bigger battle.
Without directly acknowledging defeat, Robredo reiterated her call to supporters on Tuesday night to accept the final results, whatever these may be.
"Maybe we have not won this election – or we will not win this election – but I do not consider it a loss," she said in Bikolano after the thanksgiving mass at the Naga Metropolitan Cathedral.
"I do not consider it a loss because we have already achieved a lot … Our last rally, that was the largest gathering of our countrymen to show their support. For me, this is where we should start," she added.
Robredo reiterated her call for supporters to accept the outcome of the elections. But she maintained that they will not set aside the complaints and reports of irregularities that they have received.
Earlier, she said they have reached out to experts to look into the reports online.
"I am not saying that we will no longer look at the problems communicated to us – what I am saying is: there is a bigger battle ahead. Our fight does not end with this election," she said.
"This fight is not just about winning the polls, it's a fight for all of us to become part of a better kind of governance for our country," she added.?The youth peasant advocacy group called National Network of Agrarian Reform Advocates (NNARA) urged Robredo to reject the results of the elections.
"We urge Vice President Leni Robredo to stand her ground and, along with the Filipino people, continue to defend what little is left of our democracy," Melo Cabello, NNARA spokesman, said in a statement released yesterday.
The group said "Filipinos should not accept the electoral victory of Marcos Jr. and Sara Duterte," citing "massive reports of irregularities, anomalous and illegal activities" in the polls.
NNARA challenged Robredo "to issue a public statement calling for accountability and transparency from the Commission on Elections over massive reports of irregularities and anomalies."
It also asked her to join them in their "Kampuhang Bayan Laban sa Dayaan" in Liwasang Bonifacio, a daily vigil and protest, which started last Tuesday.
Yesterday, Robredo appealed to supporters not to regret the outcome of the election.
"We know that we have done our best. All the hard work, all the sacrifices – not just me, but especially all of you: I saw what you have given for this election. I hope that we will continue to bring all of these in the bigger fight that we will all face," she said.
"Our fight for better governance, competent and upright people in positions of power does not end. We are still in this together. I hope that you do not lose interest, I hope that you would not get tired. What we are fighting for does not end now. We will continue to fight, always, for what is good," she added.
Robredo and her running mate Sen. Francis Pangilinan are expected to attend a thanksgiving event in Metro Manila tomorrow.
'Do not give up'
Meanwhile, Lingayen-Dagupan Archbishop Socrates Villegas reminded the public about the message of Jesus Christ not to give up the fight as he addressed the looming defeat of Robredo in the polls.
In a lengthy Facebook post, the former president of the Catholic Bishops' Conference of the Philippines (CBCP) said the pain from losing a fight brings more lessons than the prizes one gets from winning.
He said the Lord had taught people not to stay in the dark and not to give up. "Did you lose? Did we lose? Endure the pain… more lessons are learned from the agony of defeat than medals from a victory. Do not fight off tears," Villegas said in Filipino.
"Are you to lock yourself in the room, forget everything and amuse one's self? Throw away new dreams that opened up and fish like the old ways?" asked the prelate. "What has Jesus said? Do not give up. Do not stay at sea."
He was relating to a biblical event in which Jesus called on the people to come together in Galilee, where hope was born; sick people were healed; the hungry, fed; and the less fortunate, uplifted.
Villegas said that a new hope was born and pink is its color.
"There's a rose-colored tomorrow that inspired us! Let us not allow any plunderer to steal that dream that moved us! Rose is the color of the new battle," he said.
Catholic Church leaders and organizations have been very vocal and active in their support for Robredo's campaign and their rejection of a Marcos return to power.
Robredo takes Negros Occ.
If there is any place Marcos did not win over, it is the province of Negros Occidental where Robredo won.?Based on partial and unofficial results aggregated from the Comelec, Robredo got 527,321 votes over Marcos' 482,344 votes in the province.
But Marcos' running mate, Davao City Mayor Sara Duterte-Carpio, prevailed over Pangilinan with 475,854 votes over the latter's 376,288 votes. – Robertzon Ramirez, Ding Cervantes, Gilbert Bayoran