Voters told: Observe COVID-19 symptoms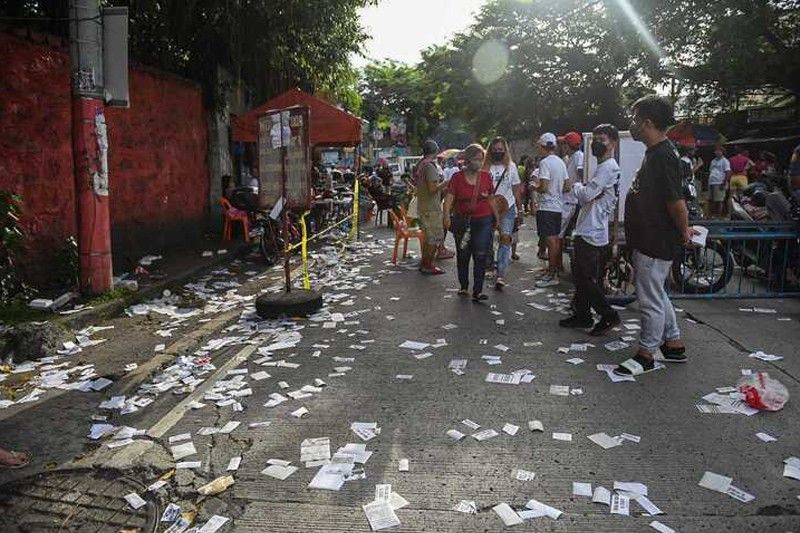 MANILA, Philippines — Thirty-one voters were sent home for manifesting symptoms of COVID-19 when they were screened at polling precincts on election day last Monday, the Department of Health (DOH) said yesterday.
At a press briefing, Health Undersecretary Maria Rosario Vergeire reported that the 31 voters were instructed to go on home isolation.
"They were referred to local health centers for further evaluation and management," Vergeire said.
She added that no voters with "severe symptoms" have visited polling precincts.
Since the incubation period of COVID-19 is at least two weeks, the DOH will be
monitoring the situation that might arise from campaign activities, according to the DOH official.
This as DOH Technical Advisory Group member Edsel Salvana has asked those who participated in candidates' miting de avance and went to crowded polling precincts to "wear their masks religiously" in the next few days.
"It's always a concern, especially those who joined the miting de avance. Both crowds hit one million, and there have been other activities afterwards. Physical distancing was no longer followed," Salvana said.
He added that these individuals should also observe themselves for any symptoms of COVID-19 and that those who will develop symptoms should immediately isolate and get themselves tested for COVID-19, if possible.
"Let's preempt whatever might happen. Let's take extra care so we can stop any spike in cases," he said.
Case closed
Meanwhile, the DOH yesterday described the case of the Finnish woman, the country's first case of the Omicron sub-variant BA.2.12, as "considered closed already."
"We saw with our close monitoring for two weeks or one incubation period that all of her close contacts did not exhibit any symptoms at all," Vergeire said at the same press briefing.
Forty-four individuals were identified by the DOH as the woman's close contacts. Thirty of them were her co-plane passengers while the rest were from Quezon City and Benguet, where she went during her stay in the country.
The woman was initially found positive for COVID-19. When the swab samples collected from her were subjected to genome sequencing, they yielded the BA.2.12 sub-variant.
Vergeire assured the public that the DOH is still continuously monitoring these areas in case there is an uptick in COVID-19 cases.
"But right now, we don't see any threat or risk because of the detection of this specific variant from the Finnish woman," she said.