COVID-19 cases rising in 3 regions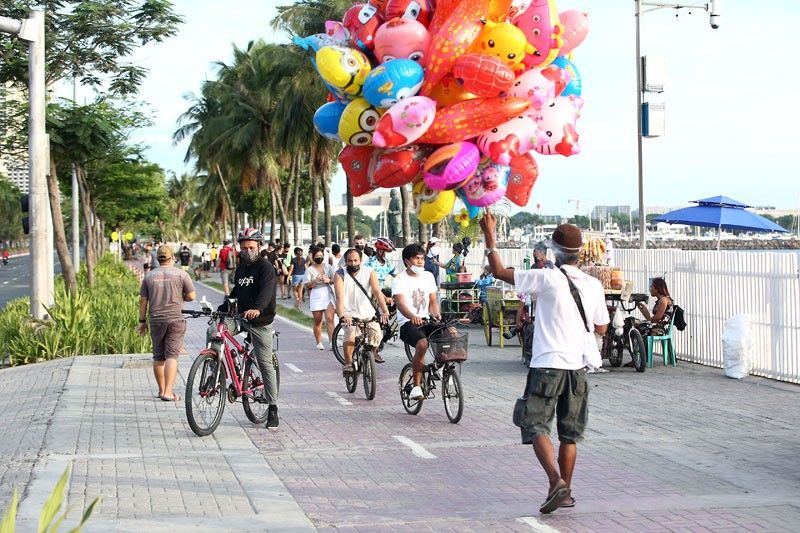 MANILA, Philippines — Three regions have been showing increases in COVID-19 cases in the past two weeks, the Department of Health (DOH) said yesterday.
At a press briefing, DOH Undersecretary Maria Rosario Vergeire noted that the regions of Mimaropa, Bicol and Eastern Visayas posted "positive growth rate in the recent two weeks."
On the other hand, the Cordillera Administrative Region, Cagayan Valley and Central Visayas registered rising cases last week.
Vergeire added that in the National Capital Region (NCR), they are closely monitoring Las Piñas City, Mandaluyong City, Quezon City, Muntinlupa City and Makati City where there has been an uptick in COVID-19 cases, prompting them to tag these areas with "minimal to low risk classification" for COVID-19 cases.
"Nine out of 17 areas in NCR have actually showed one-week growth rate but after one week, they improved. The increase was not sustained," she said.
According to Vergeire, cases in these areas rose from two to 30 but this did not translate to "higher average daily attack rate and higher admissions in hospitals."
She underscored that the country would not be able to bring down the number of cases to zero because the transmission of the virus continues.
Vergeire added that the national positivity rate for COVID-19 infections is pegged at 1.2 percent, lower than the 1.3 percent recorded last week.
"This is the lowest recorded positivity rate in a week since 2021. This is lower than the 23 percent we had before we had this Omicron situation," she said.
200 cases daily
An average of 200 new daily cases of COVID-19 were documented by the DOH last week, data showed yesterday.
Based on the DOH's weekly bulletin for COVID-19, 1,399 new infections were recorded from April 25 to May, five percent lower than the cases reported from April 18 to 24.
"As of May 1, there are 723 severe and critical cases admitted in hospitals due to COVID-19. This is 13.4 percent of the total COVID-19 admissions," the agency said.
The DOH noted that of the 2,830 ICU beds assigned to COVID-19 patients, 16.1 percent or 456 beds are occupied.
"None of the new cases are in severe or critical condition. However, there were 215 fatalities and 40 of them occurred from April 18 to May 1," the agency added.
In terms of COVID-19 jabs, 67.9 million individuals are fully vaccinated, but only 13.2 million have received their booster shots.
Data showed that 75.45 percent of the 90 million individuals targeted for inoculation have already been reached.