OFW Center to improve services for migrant workers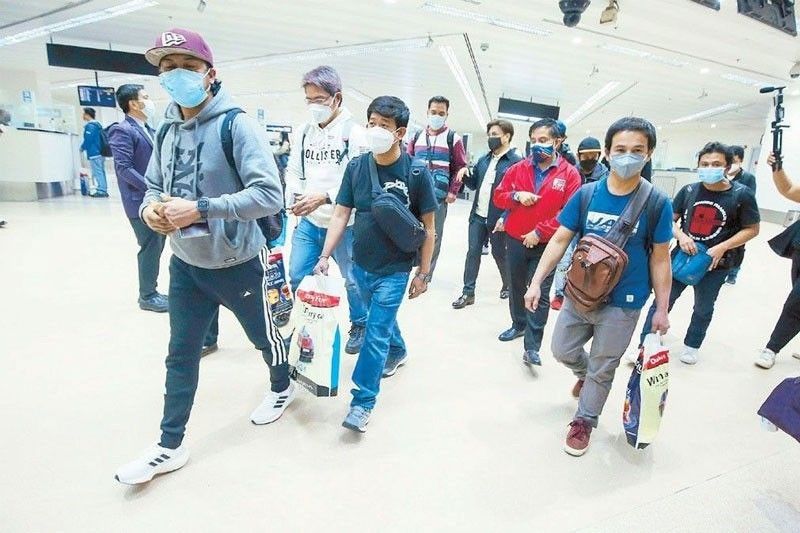 MANILA, Philippines — President Duterte yesterday led the groundbreaking of the Overseas Filipino Workers (OFW) Center in Daang Hari, Las Piñas City and ordered agencies to improve the services given to migrant workers and their families.
The OFW Center is a 10-story one-stop shop that will house satellite offices of government agencies involved in the documentation and travel needs of migrant workers.
The facility is a project of the Global Filipino Movement Foundation Inc., a non-stock and non-profit organization that works with Christian churches, organizations and individuals to provide free assistance to overseas workers, according to information posted on the Facebook page of Radio Television Malacañang.
"I hope it will be replicated in major cities so there will be no need for our migrant workers to travel," Duterte said in Filipino.
He thanked the groups behind the project, saying the collaboration between the government and its partners can promote the welfare of OFWs, whom he described as "unsung heroes who always play a crucial part in the country's development."
"I want government, all (who have something to do with) migrant workers' rights, (to come up with an) office or satellite or even a desk with a computer so he (worker) can get hold of the things that he needs," Duterte said.
In the same event, Duterte cited the need to address red tape, saying it makes the processing of the travel requirements of OFWs difficult.
He also reiterated his tough stance against illegal drugs, saying that families of migrant workers are among those affected by the problem.
Duterte admits delay in DMW
The President also talked about the establishment of the Department of Migrant Workers (DMW), which he said was delayed by funding issues.
"Medyo matagal nang kaunti (It's taking a little more time) because you know every time you create a new department or agency, you have to have the money to run it and since we were not able to save enough because of the pandemic, we had to put it off to some other time," he said.
"Now, there is a... new phase of COVID-19, cases are now lower and the money that came in, will be used by (Migrant Workers) Secretary Abdullah Mama-o. He is my classmate at law school and he is a very passionate worker of government. I am very sure of that," the President said.
The mission of the DMW is to protect the rights and promote the welfare of all OFWs.
In a separate statement yesterday, the Department of Foreign Affairs (DFA) said it supports the efforts of the DMW to become fully operational and fulfill its vital mandate.
At present, the DMW is undergoing its two-year transition period, and is yet to publish its Implementing Rules and Regulations, planning its staffing pattern, and preparing its budget proposal. The details would be released once completed.
"In the meantime, all migration agencies to be subsumed are still under the control and supervision of their respective parent agencies until such time as the legal requisites have been fulfilled for the DMW to be deemed fully constituted," the DFA said. – Pia Lee-Brago