Include water woes in your platforms, presidential bets told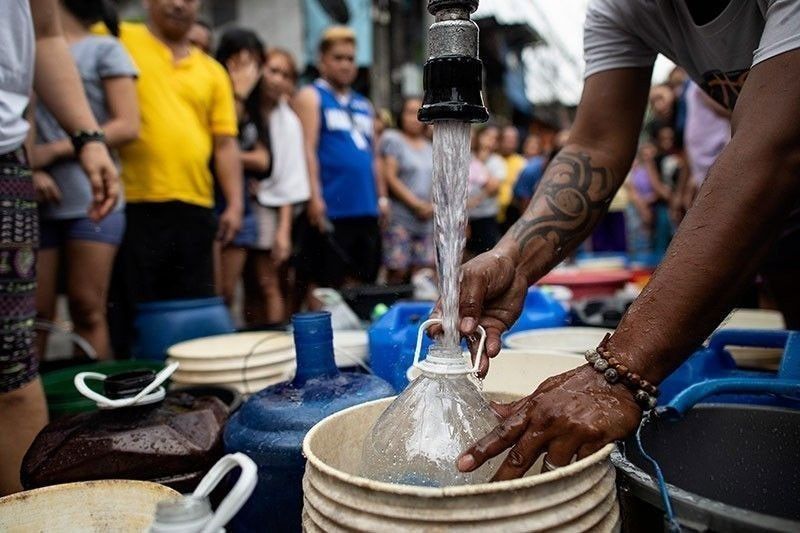 MANILA, Philippines — Presidential candidates should include in their platforms of government what they intend to do about the problem of water supply, as the country is likely to suffer from another water crisis, a House official said yesterday.
"Have a plan for water regulation and maximizing our water resources as a shortfall in water supply appears imminent across Mega Manila during the upcoming summer months," Albay Rep. Joey Salceda, chairman of the House ways and means committee, suggested.
Salceda made the pronouncement in light of the warning issued by the state weather agency that Angat Dam, Metro Manila's main water source, could be 40 meters below its normal water elevation by the end of April.
"In my view, I am convinced that annual water shortfalls in Metro Manila will be the new normal unless we do something. It will also be the new normal in emerging cities within a decade," Salceda said, recalling proposals for a department of water resources.
"The next President will really have to commit to a national policy on conserving water resources. That includes a framework for regulating water use, proper management and recycling of sewage, a plan for irrigation, and exploring new sources and technologies for water supply," the reelectionist Albay congressman reiterated.
Salceda, who chaired the technical working group that wrote the House proposal for a Department of Water Resources, also warned that climate change will exacerbate "reservoir or dam-based water sources."
"They're exposed to high levels of evaporation and depend almost entirely on adequate rainfall. With rising summer temperatures, dams and reservoirs become increasingly unreliable. There are technologies to manage evaporation, but we really have to explore other means," Salceda added.
The former National Economic and Development Authority chairman also asked the Metropolitan Waterworks and Sewerage System (MWSS) to ensure that "the utilities invest in adequate water conservation capex (capital expenditure), so we reduce wastage and leakages."
"Part of the price of their renewed legislative franchises has to be that Manila Water and Maynilad invest in capex to protect our water supply. Part of the MWSS' mandate is to monitor these investments," Salceda said.
Salceda recalled that the franchise holders are responsible for promoting "conservation and avoid water wastage."
"Part of their obligation to the state, part of the price of the franchise, is that the utilities make sure we can avoid as much wastage as possible so that we can manage summer months. Of course consumers have a responsibility to save water, but the systemic obligation is on the utilities," he added.
Salceda says he will formally request the MWSS and the water utilities to apprise him of their strategies to comply with this mandate.