Duterte supporter Mocha Uson backs Isko for president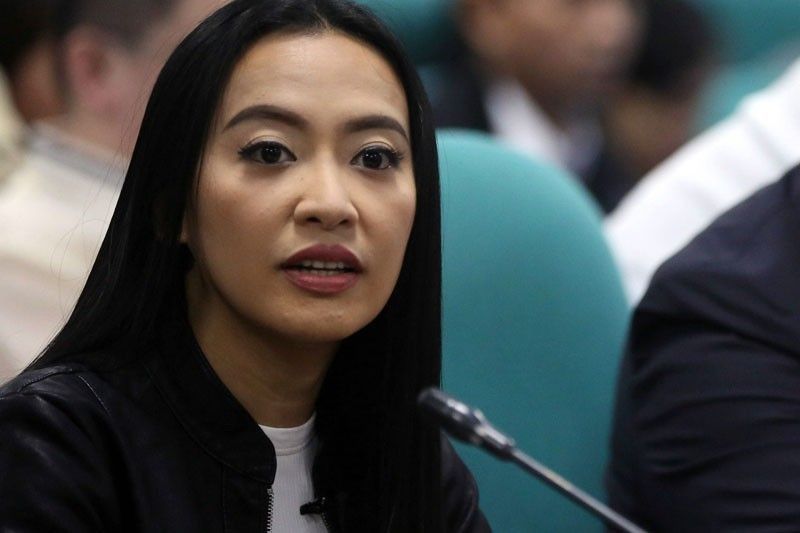 MANILA, Philippines (Updated 6:57 p.m.) — Mocha Uson, an ardent supporter of President Rodrigo Duterte and is notoriously known for spreading false information online, has come out in support of the presidential candidacy of Manila Mayor Isko Moreno Domagoso.
"I voted for you as mayor in 2019. And in the presidential elections in May, I'm switching to Isko," said Uson partly in Filipino, echoing the Domagoso campaign's new appeal for voters to shift support to the capital's chief executive.
Uson was a deputy administrator at the Overseas Workers Welfare Administration until she ran as first nominee of an eponymous party-list called Mocha, shorthand for Mothers for Change. Uson is not a mother and has previously denied rumors that she was pregnant.
The erstwhile Duterte administration official and Domagoso are rather strange bedfellows, considering how they previously traded barbs before their alliance.
As late as September 2021, Uson red-tagged Domagoso on Facebook by posting a photo of him with Communist Party of the Philippines founder Jose Maria Sison with the caption in Filipino, "Are you ready for a president close to Joma?"
Domagoso was a consultant in the peace negotiations between the government and communists that disintegrated after state forces and rebels accused each other of violating ceasefires.
Uson was not the only on the offensive as Domagoso also called a blogger "paid" and "thick-faced" after they posted a photo of a crowd at a mall in Antipolo City and misrepresented it as a vaccination site in Manila.
Domagoso did not name the blogger, but prior to his statement, the Manila city government called a similar post on Uson's Facebook page as "fake news."
The Aksyon Demokratiko standard bearer brushed off questions from reporters on Uson's endorsement of him, saying he needs all the help he can get to bolster his presidential bid.
"We need all the help. We need to convince people to vote for Team Isko-Doc Willie," Domagoso told reporters in Filipino before the first Comelec presidential debate.
Samira Gutoc, a senatorial candidate under Domagoso's slate and Marawi civic leader, also softened her comments on Uson, praising her for supposedly standing up for the youth and women, and for protecting mothers.
Prior to Uson's coming out in support of Domagoso, Gutoc had posted comments critical of Uson on Twitter over a mass gathering at the beginning of the pandemic and her red-tagging spree against opponents of the anti-terrorism law.
Initially, it appeared that Domagoso was positioning himself as an opposition candidate as he attacked the Duterte administration over its handling of the pandemic, but as the campaign rolled on, he publicly courted the endorsement of the president.
Incidentally, the campaign manager of Domagoso, called by his critics as "Duterte Lite," is ran by Lito Banayo, who played a key role in Duterte's 2016 campaign. — Xave Gregorio with reports from Franco Luna and Marc Jayson Cayabyab/The STAR