21 Pinoy seafarers evacuated from Ukraine reach Moldova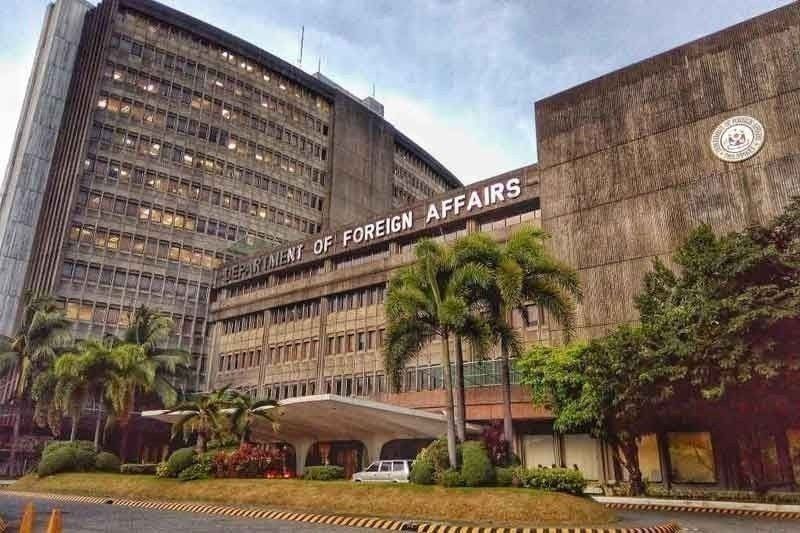 MANILA, Philippines — The 21 Filipino seafarers of bulk carrier MV S-Breeze who were evacuated from Chornomosk, Ukraine, arrived in Moldova, the Department of Foreign Affairs (DFA) confirmed yesterday.
The DFA said the 21 Filipino sailors make up the all-Filipino crew of MV S-Breeze. They arrived in Moldova in two batches, on Feb. 27 and March 1.
The bulk carrier has been in drydock for repairs at the Ilyichevsk shipyard in the Port of Odessa, Ukraine since Jan. 27. The crew had been staying in the vessel's accommodations with enough provisions but requested repatriation due to the worsening conflict.
According to the DFA, there are now 27 Filipinos who have been evacuated from Ukraine to Moldova.
Both the Philippine embassy in Budapest and the Philippine Consulate in Chisinau gave assurance that they will arrange the repatriation of the seafarers to Manila at the soonest possible time
13 Pinoys arrive from Ukraine
Meanwhile, another 13 out of 17 Filipinos including a three-year-old girl living in Ukraine arrived at the Ninoy Aquino International Airport (NAIA) Terminal 3 late Tuesday night via Dubai on board Emirates Air flight EK 334.
The four remaining Filipinos did not make it because they arrived late at the airport.
The 13 Filipinos were met by DFA Undersecretary for migrant workers Sarah Lou Arriola and officials from the Overseas Workers Welfare Administration (OWWA) who assisted the Filipinos upon arrival.
The mother named Theresa and her toddler daughter decided to evacuate their place near Crimea to a neighboring European country before missiles and bombs exploded.
Greg Soriano, a Filipino graduating student in Kyiv, decided to leave fearing for his life. "Most of our Ukrainian male professors decided to join the Ukrainian army to defend their country from Russian aggression," he said.
Arriola said about 141 more Filipinos are still in Ukraine, of whom 45 refused to leave. Nine of the overseas Filipino workers are now in Austria, four in Romania and some 55 have fled to Hungary. She said the Philippine government gave them $200 dollars assistance.
Last Feb. 18, four Filipinos and a 19-month-old child arrived at NAIA 3 after requesting repatriation.
Financial and livelihood assistance await OFWs returning from Ukraine, according to OWWA chief Hans Cacdac, who said the workers will receive a cash grant from the agency and can avail themselves of the government's livelihood program if they intend to stay for good.
Sen. Bong Go stressed yesterday the need for the government to ensure the safety of Filipinos in Ukraine, a majority of whom are in the capital Kyiv, and nearby areas.
"We are, without a doubt, living in tumultuous times. That means it is imperative now more than ever to be proactive and safeguard the future of Filipinos and our nation," Go said. "Our primary priority is to get our kababayans out of danger as quickly as possible."
Go lauded the efforts of the DFA in mobilizing all resources to evacuate Filipinos. Operations are underway to move affected Filipinos to safety from Ukraine to neighboring countries and ultimately back home.
To date, 40 Filipinos have been transported safely to Poland, Hungary and Moldova.
He advised Filipinos in Ukraine to exercise care and be aware of their surroundings, be vigilant and keep in touch with the Philippine embassy team in Lviv or the Consulate General in Kyiv if they require assistance.
Malacañang yesterday called for an agreement that would prevent the Ukraine crisis from escalating into a "conflagration" that would affect the world still grappling with the COVID-19 pandemic.
Acting presidential spokesman Karlo Nograles said the Philippines is one with the entire world in praying for an early and peaceful resolution to the conflict, which has so far claimed the lives of more than a hundred people, according to latest reports.
"We appeal for an immediate end to the unnecessary loss of life, and call on the states involved to forge an accord that can help prevent a conflagration that could engulf a world still struggling to recover from the COVID-19 pandemic," Nograles said in a statement.
Nograles expressed hope that world leaders would strive to protect lives and to achieve lasting peace. – Alexis Romero, Edu Punay, Delon Porcalla, Neil Jayson Servallos, Paolo Romero, Cecille Suerte Felipe, Jose Rodel Clapano, Mayen Jaymalin, Rudy Santos, Louella Desiderio, Catherine Talavera