Duterte names new CHED commissioners
February 13, 2022 | 12:00am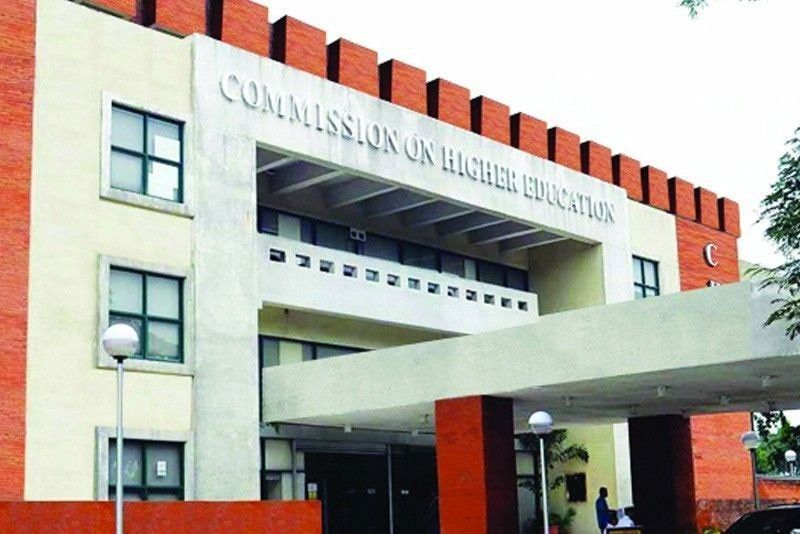 MANILA, Philippines — President Duterte has appointed two new commissioners to the Commission on Higher Education (CHED).
Jo Mark Libre and Marita Canapi, former president of the University of Rizal System, were named as new CHED commissioners.
The appointment papers were signed by the President on Feb. 9.
The two commissioners will serve a three-year term until July 21, 2025.
Libre will replace outgoing commissioner Perfecto Alibin while Canapi is set to replace Lilian de las Llagas, whose terms were initially set to end on July 21 last year.
Meanwhile, the Judicial and Bar Council (JBC) on Friday endorsed to the Office of the President 19 nominees vying for the five positions of associate justice of the Court of Appeals (CA), which were left vacant after some of the justices retired and some were appointed to the Supreme Court (SC).
In a four-page letter to the President, the JBC identified the 19 nominees in alphabetical order: Snooky Maria Ana Cauan Bareno-Sagayo, Jaime Fortunato Abat Caringal, Lorna Francisca Venadas Catris-Chua, Mercedita Gozo Dadole-Ygnacio and Jose Lorenzo Relova dela Rosa.
Olivia Venzon Escubio-Samar, Jill Rose Solier Jaugan-Lo, Raymund Joseph Guevarra Javier, Wilhelmina Bago Jorge-Wagan, Rogelio Gilzano Largo, Mary Josephine dela Peña Lazaro; Emilio Rodolfo III Yabut Legaspi and Arthur Oliveros Malabaguio are also on the shortlist.
Other nominees are Lily Ann de Vera Marcos-Padaen, Emerin Ernest Louie Ramirez Miguel, Rosalyn Dagami Mislos-Loja, Rex Bernardo Leaño Pascual, Rosanna Fe Abellanosa Romero-Maglaya and Emily Laderas San Gaspar-Gito.
The JBC said the nominees would replace justices Jhosep Lopez, who was appointed to the SC on Jan. 25, 2021; Danton Bueser, who retired on March 14, 2021; Edgar Lioren, who retired on Aug. 8, 2021; Elihu Ybañez, who retired on Nov. 2, 2021 and Franchito Diamante, who passed away on May 2, 2021.
The letter to the President was signed by Chief Justice Alexander Gesmundo, ex-officio chairman of the council, along with ex-officio members Justice Secretary Menardo Guevarra and Leyte Rep. Vicente Veloso III, and regular members Jose Catral Mendoza, Toribio Ilao Jr., Noel Gimenez Tijam and Franklin Demonteverde.
The JBC is a constitutional office that accepts, screens and nominates appointments to the judiciary. – Robertzon Ramirez