China donates P1 billion military aid to Philippines
January 23, 2022 | 12:00am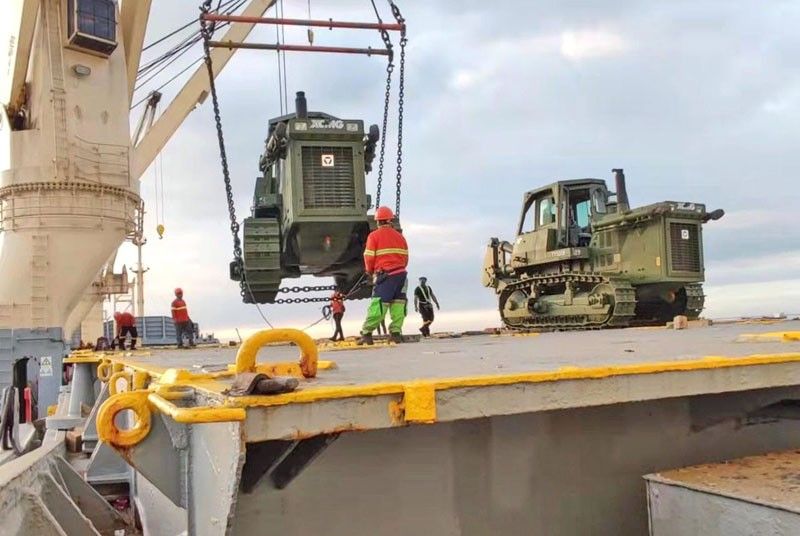 MANILA, Philippines — The Chinese government has donated some P1 billion worth of military assistance to the Philippines.
Chinese Ambassador to the Philippines Huang Xilian said the first batch of the military equipment, which included rescue and relief equipment, arrived in Manila last Jan. 16.
Huang said it would be formally turned over to the Department of National Defense and the Armed Forces of the Philippines next month.
Another batch is expected to arrive at a later date.
"I hope that the donation will play a role in maintaining peace and fighting terrorism as well as providing humanitarian assistance and disaster response mission of Typhoon Odette," Huang said.
"China will continue to support the Philippines' disaster relief and recovery efforts and the AFP capability building to the best of its ability," he added.
In his statement, the ambassador cited the commitment of Chinese President Xi Jinping during his state visit in 2018 to help the Philippines in its counternarcotics and counterterrorism campaigns.
Chinese State Councilor and Minister of National Defense Wei Fenghe pledged to donate military equipment during his visit to Manila in 2020.
Japan donation
Meanwhile, the Japanese government said it had already exchanged a note verbale with the International Federation of the Red Cross and Red Crescent Societies (IFRC) regarding its donation for areas affected by Odette in the Philippines.
The IFRC will receive $1.83 million from the Japanese government to provide emergency shelter, food and essential non-food items to typhoon survivors in Surigao del Norte, Bohol, Southern Leyte and Palawan.
"Other provisions by the IFRC will be emergency health assistance, including medical aid through the Philippine Red Cross' emergency medical unit, mental health and psychosocial support and essential COVID-19 prevention and protection services," the Japanese embassy in Manila said.
"This initiative will provide and meet their immediate needs in a safe and dignified manner, to self-recover from the crisis in a sustainable way and strengthen their resilience to shocks," it added.
The donation coursed through to the IFRC is part of Japan's commitment to provide $13 million for Odette survivors.
Other organizations that will receive funding from Japan include the World Food Program ($5 million), International Organization for Migration ($4.2 million), United Nations Children's Fund ($1.6 million), UN Office for the Coordination of Humanitarian Affairs ($200,000) and the Office of the UN High Commissioner for Refugees ($170,000).