1.7 million state workers to receive pay hike
January 14, 2022 | 12:00am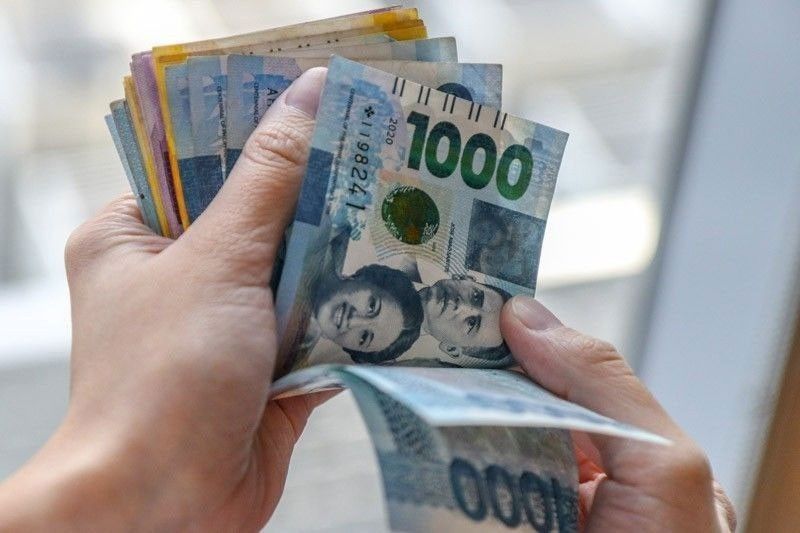 MANILA, Philippines — About 1.7 million government workers, from the President down to the lowest levels in the remotest barangays, will receive higher pay when the new Salary Standardization Law takes effect starting this month.
"They should see the increase in their paycheck this week," Deputy Speaker Mikee Romero said, referring to the new salary adjustments in the third tranche in the four-year compensation program SSL 5.
Republic Act 11466 was signed into law by President Duterte in January 2020, or two months before he implemented a nationwide lockdown due to a surge in COVID cases.
Romero, who represents 1Pacman party-list, said the increase covers all government personnel, from the President down to the lowest-paid worker, including local government units (LGUs) and state-owned corporations.
The monthly pay of Duterte, who holds Salary Grade 33, will go up from P415,728 last year to P423,723 this month, or an additional P7,995.
Romero said a Salary Grade 1 holder would receive an additional P483, with his basic pay going up to P12,517.
The salary of the lowest-paid public school teacher (Salary Grade 11 or Teacher 1) will increase by P1,562 or to P25,439.
A Teacher 2 (SG 12) will receive P27,608, while a Master Teacher 4 (SG 21) will get P62,449, Romero said.
Public school personnel compose the biggest sector in the bureaucracy.
Romero said government nurses would see their monthly compensation adjusted by P1,522, from P33,575 last year to P35,097 this month.
The pay level of nurses in public hospitals and health facilities was upgraded from SG 11 to SG 15 under a 2019 SC ruling.
Additionally, nursing personnel receive allowances mandated in Bayanihan laws passed by Congress, Romero said.
'P50k monthly for HCWs'
Sen. Manny Pacquiao has vowed to increase the salary of Filipino nurses and other medical frontliners to at least P50,000 monthly following reports that thousands of them are leaving the country for greener pastures abroad.
"Make no mistake: public funds are available to improve their salaries. We will review current budget priorities to make this happen, and we will ensure improved revenue collection anchored on solid economic growth," Pacquiao said.
"In other words, we are ready to trim the fat in government expenditures for the benefit of our frontliners and their families," Pacquiao, who is running for president in the May 9 elections, said.
He revealed his plan to ask Congress – the Senate and the House – to legislate a new salary standardization scheme for health care workers (HCWs) that would allow them to have a minimum take-home pay of P50,000 per month.
"This P50,000 per month minimum wage is still very low if we compare it with the salaries offered by other countries, but it might be enough to convince some of them not to leave their families behind here," Pacquiao said.
He said that improving the salaries of some sectors in government is "not without precedent," as the current administration has improved the salaries of uniformed personnel.
Pacquiao said that nurses, medical technologists, pharmacists and other health care professionals should have a minimum salary of P50,000 on top of other perks such as the special risk allowance.
He said that although this is "barely enough to compensate for their sacrifices," this is already "within the acceptable income standard" of P42,000 per month as declared by the National Economic and Development Authority.
Meanwhile, Sen. Manuel Lapid is seeking to increase the salary of public social workers as they are exposed to hazards and risks.
Lapid filed a measure that seeks to amend Republic Act 9433 or the "Magna Carta for Public Social Workers."
Under the proposal, Lapid said the salary grade of entry-level junior social workers should be at least SG 13. Based on the Salary Standardization Law of 2022, that would be equivalent to P29,798 per month.
He said given the crucial and vital role of these social workers in the wake of a pandemic, it is only fitting that they be recognized and appreciated through an increase in their compensation.
"Social workers in our country have a lot of responsibilities. Even in the midst of the pandemic, they work diligently to deliver services to our countrymen including the distribution of relief goods to those affected by the disaster," Lapid said.
Gabriela party-list Rep. Arlene Brosas pushed for another round of cash incentives or ayuda for workers even without lockdowns amid the surge in new COVID cases. Brosas said households affected by the COVID surge – especially those whose breadwinners are on a "no work, no pay" employment arrangement – are in need of cash assistance as their sources of income are slashed or cut off.
Brosas said the government may tap P39 billion under the Protective Services Program of the Department of Social Welfare and Development (DSWD) to provide cash assistance to the quarantined households as well as those affected by recent typhoons.
For the paid pandemic leave, Brosas said the Social Security System could utilize a portion of its collections to provide paid pandemic leaves to workers undergoing mandatory quarantine and to no-work, no-pay workers. She urged Malacañang anew to certify as urgent House Bill 7909 or the Paid Pandemic Leave Bill to ensure standby funds for workers who will be affected by the pandemic. – Cecille Suerte Felipe, Edu Punay