Lacson to voters: Track record matters
January 10, 2022 | 12:00am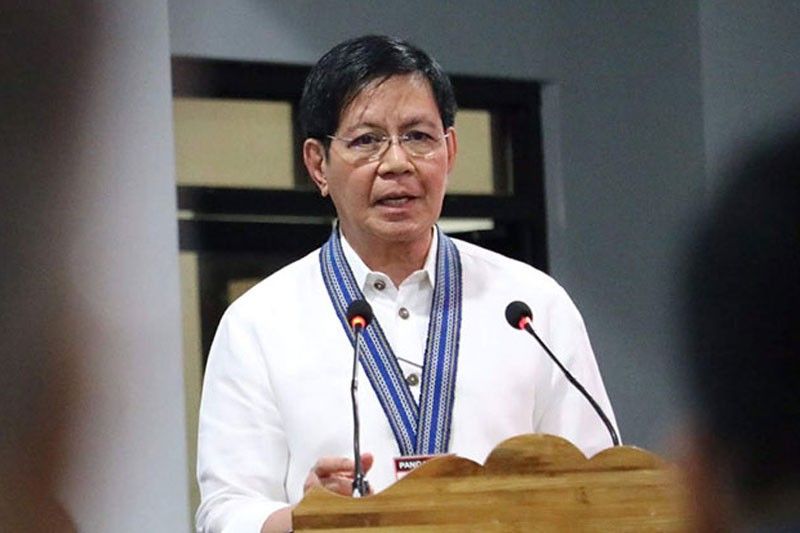 MANILA, Philippines — Presidential aspirant Sen. Panfilo Lacson has appealed to voters not to fall for promises of candidates, but instead look at their track records before casting votes in the May 9 elections.
Lacson lamented that apathy among Filipino voters these days is palpable as he acknowledged the sad reality that there are people who easily fall for empty promises of some candidates.
"At the risk of making more enemies, I have been guarding against corruption. Most of the privilege speeches I (have) delivered ever since were about the reckless spending of public funds, right? … Track record is important," Lacson said in Filipino when asked over dwIZ about the seeming lack of interest of Filipinos in addressing corruption as no politician in the history of the country was able to solve the problem.
The three-termer, who has a long history of exposing widespread corruption in the government through his privilege speeches at the Senate that led to the prosecution of some personalities, said he was aware that issues like these do get often ignored by the public at the expense of good governance.
"I keep explaining (about deeper issues), but if you (as voters) are not interested to listen because you would rather pay attention to shallow discussions (of some politicians) replete with promises that were obviously made to be broken, that's up to you," he added.
The Partido Reporma standard bearer refused to attribute this frustrating situation to lack of communication, underscoring that while he recognizes that there may be problems between the one who gives the message and the one who is supposed to receive it, "a sea change probably needs to happen for better understanding to take place."
"Because we choose not to take seriously the issue of corruption anymore. It's like saying, 'Well, it is what it is. The system has always been like that.' If we keep that kind of attitude, then we really have nowhere else to go. It is really difficult, because we know what the basic problems are, we know how big of a problem it is," he said.
Lacson added that the reason why the country remains deeply mired in debt is that government officials and Filipinos in general never seem to learn from past lessons or build on them.
To the disaffected voters, who keep complaining that all presidential aspirants are the same – only good at making promises every election season, but have no plans to deliver them after – Lacson advised them to go beyond these promises and look at what they have already accomplished instead.
"They say, 'Oh, because it's campaign period; promises here, promises there.' My response to that: 'I have always been (fighting corruption).' In my long years of public service – from the military, police and the legislature – not once did I ever accept a bribe," the senator said.
Lacson and his running mate, Senate President Vicente Sotto III, are campaigning under the platforms of good governance and political reforms to eliminate corruption, in a bid to fix the government to improve the lives of Filipinos.