DBM: No significant budget items vetoed by Duterte
January 1, 2022 | 12:00am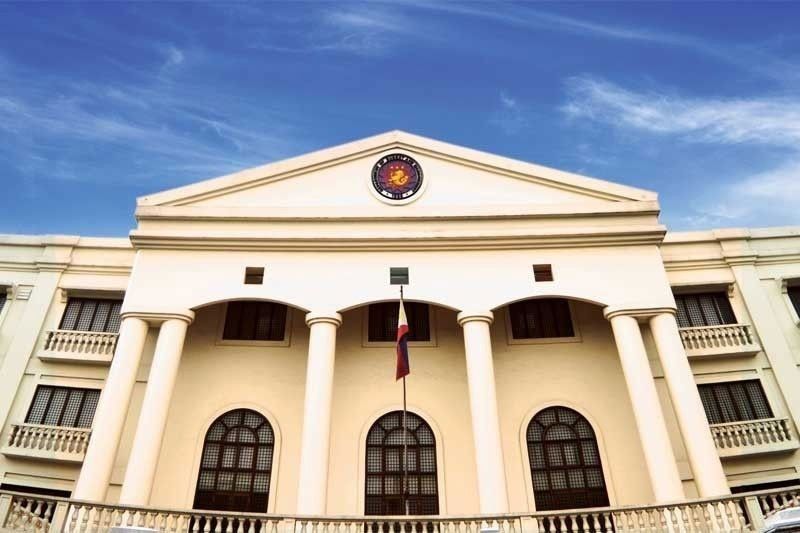 MANILA, Philippines — President Duterte has not vetoed significant items in the 2022 national budget, according to Department of Budget and Management (DBM) officer-in-charge Tina Canda.
At a Palace briefing yesterday, Canda said the President vetoed the application of Agrarian Reform law in state universities and colleges; the use of commercial banks, thrift banks for the Department of Agriculture, and the Department of Transportation's gender responsive restrooms program.
Canda said the vetoed items do not have budgetary provisions under the 2022 General Appropriations Act.
"The items vetoed are not significant," she said. "These are actually riders to the GAA (General Appropriations Act)."
Duterte signed on Thursday the P5.024-trillion national budget for 2022 into law.
Meanwhile, Canda said the government has allotted around P107 billion in the 2022 national budget for the country's COVID-19 response.
"But out of that amount, P87 billion is under the unprogrammed appropriation. This means that we can only release it if the government gets additional revenues," Canda said.
"However, for the first quarter I think we are safe because we have P20.6 billion which are programmed," she said.
"This means at any given point during the first quarter, we can release (the funds). Out of this amount, P7.9 billion will be for the procurement of RT-PCR cartridges; P900 million for the Virology Lab; P2.8 billion for the purchase of vaccines and P9 billion for allowances of our frontline health care workers, which will be immediately available," she said.
Sen. Bong Go, meanwhile, commended yesterday President Duterte for the timely signing of the P5.024-trillion GAA for 2022, saying it ensured the government would have a functional budget for the reconstruction of areas devastated by Typhoon Odette as well as for the continuation of the government's pandemic response toward full recovery.
"I applaud the President for approving the national budget for 2022 today. I also want to express my gratitude to my colleagues in both houses of Congress," Go said in a statement.