LPA off Mindanao has 60-70% chance of becoming tropical depression
December 22, 2021 | 2:22pm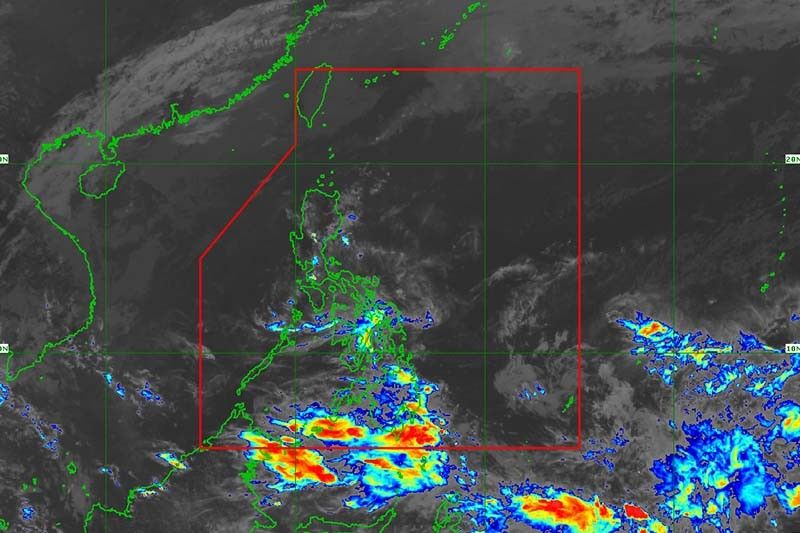 MANILA, Philippines — A low pressure area over Pacific Ocean could enter the Philippine Area of Responsibility after Christmas and has a huge chance of developing into a tropical depression, PAGASA said Wednesday, as parts of the country continue to reel from the aftermath of Typhoon Odette (Rai).
In a statement, PAGASA said the LPA over the Pacific is expected to enter the country's jurisdiction on December 26 or 27.
The weather disturbance will be closest to the landmass of Mindanao on the evening of December 29 or morning of December 30.
The weather bureau added the LPA has "60 to 70% chance" of becoming a tropical cyclone.
"In this regard, the public [is] advised to continue monitoring for possible changes on the forecast scenario, undertake precautionary measures, and remain vigilant against unofficial information coming from unverified sources," PAGASA said.
At 4 a.m., the LPA was last sighted 1,350 kilometers east of Mindanao.
The threat of the LPA comes as residents of southern and central Philippines reel from the wrath of Odette, the strongest storm to hit the disaster-prone country this year.
Odette, which made nine destructive landfalls, knocked out electricity poles, uprooted trees, and damaged homes and business establishments. Many of the typhoon-hit areas remained without electricity, communications, and enough food and water supply.
The typhoon killed at least 177 people, according to the National Disaster Risk Reduction and Management Council. Figures from the Philippine National Police, however, are higher, with 375 recorded deaths.
Scientists have warned that cyclones are strengthening more rapidly as the world becomes hotter because of human-induced climate change.
Annually, an average of 20 storms hit the Philippines—among the most vulnerable nations to the impacts of climate change. — with report from Agence France-Presse