House leader calls for better disaster prevention measures
December 19, 2021 | 12:00am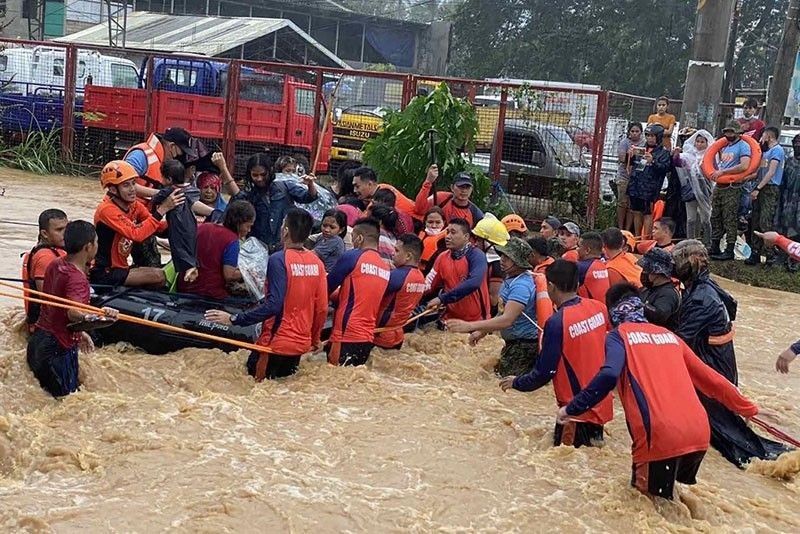 MANILA, Philippines — A House leader and environmental champion yesterday called for better disaster prevention measures following the devastation brought about by Typhoon Odette.
Deputy Speaker Loren Legarda believes that only when there is no casualty during a typhoon can it be said that the government and the public prepared enough for a typhoon.
"Disaster prevention starts long before a typhoon makes a landfall. National and local action must promote disaster prevention with 'zero casualty' as the gold standard," she stressed.
The Antique congresswoman explained that since the country is often visited by typhoons, Filipinos should have by now adapted to disasters "in order to avoid further loss and damage and ensure a more resilient Philippines."
"By now, the national government and our LGUs down to the barangay level should ensure that their disaster management and response mechanisms are already in place. Quick communication and real-time updates are vital in ensuring effective disaster coordination. They should be ready to activate all forms of early warning systems, ensure drainage systems had been cleaned up and cleared, temporary shelters are ready, families living in landslide and flood-prone areas are prepared for possible evacuation to preempt any casualties and adequate relief is provided in temporary shelters," she argued.
Legarda said the public shares with the government the responsibility to prepare for disasters.
"We need to be alert and cooperative with authorities for our safety from devastation of typhoons in our community," she pointed out.
The House leader said citizens should regularly monitor weather updates and cooperate with disaster management and response agencies that conduct evacuation, rescue, relief and recovery operations in the affected areas.
Legarda also reminded the public to take measures in order to know what to do during storms and typhoons, based on the Disaster Preparedness and First Aid Handbook launched by the Senate committee on climate change in 2011, which she chaired during her stint in the Senate.– Jose Rodel Clapano