Philippines stand on climate crises lauded
November 28, 2021 | 12:00am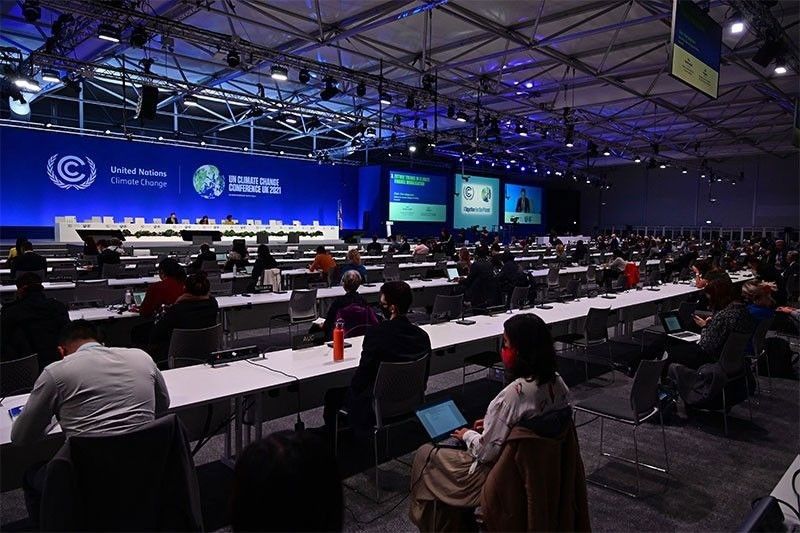 MANILA, Philippines — A House leader has lauded the climate agenda pushed by the Duterte administration in the recently concluded 26th Conference of the Parties (COP26) to the United Nations Framework Convention on Climate Change (UNFCCC) in Glasgow, United Kingdom.
Deputy Speaker Loren Legarda cited how the Philippine delegation to COP26 led by Finance Secretary Carlos Dominguez III was "steadfast in advancing our country's positions and interests," particularly in pushing for a delivery plan for the annual $100 billion in climate finance from developed countries over from 2020 to 2024, totaling $500 billion.
Legarda, an environmental champion, said such framework on climate justice where developed countries must accept the responsibility of financing the needs of developing countries in the form of grants, investments and subsidies is necessary to mitigate the impact of the climate crisis, especially on poor nations.
"This is to improve the capacity of the local community, pursue bankable adaptation and mitigation projects and support initiatives to help the transition toward a climate-resilient economy," the Antique congresswoman stressed in a privilege speech before the House plenary earlier this week.
Legarda also welcomed the adoption of the Glasgow climate pact at the conclusion of the conference.
She cited the unprecedented inclusion of language against coal and other fossil fuels in the pact – even with COP26 having coal, oil and gas industry executives present.
The pact called on countries "to accelerate the transition toward low-emission energy systems, including accelerating efforts toward the phase-down of unabated coal power and phase-out of inefficient fossil fuel subsidies."