Duterte vows return to glory for Marawi
October 17, 2021 | 12:00am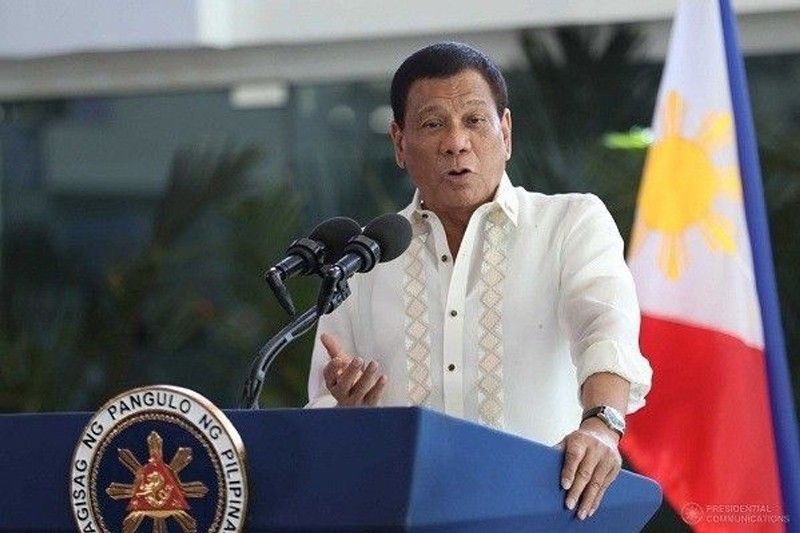 MANILA, Philippines — President Duterte yesterday assured the people of Marawi that the rehabilitation of the conflict-torn city would be fast-tracked and that the government remains committed to safeguarding the Philippines against terrorism.
Speaking during the fourth anniversary of Marawi's liberation from extremists, Duterte said his administration would continue to foster cooperation among stakeholders so that the city would be able to build back better and stronger.
"Let me take this opportunity to reassure the people of Marawi that the government is doing its best to expedite the completion of rehabilitation projects at the soonest possible time. We, in government, are strongly committed to bring back the city's glory," Duterte said in a speech delivered at the Rizal Park in Marawi, Lanao del Sur.
"To the people of Marawi and to our kababayans, rest assured that this government, this administration remains steadfast in securing our nation against terrorism, violent extremism and other lawless elements," he added.
About 1,000 militants linked to the extremist group Islamic State, more than 160 government troops and more than 47 civilians were killed during the Marawi siege, the longest urban battle in the Philippines since World War II. The five-month siege, which started on May 23, 2017, left about 360,000 people homeless and prompted Duterte to place Mindanao under martial law for more than two years.
The President declared Marawi liberated from terrorist influence on Oct.17, 2017.
"Let me again give recognition to our soldiers and police personnel, and local constituency for their bravery, sacrifice and determination in defending and liberating Marawi City after five months of battle. How sad it is. I pray to God that it will never happen ever, ever again," Duterte said.
Officials have expressed optimism that the rehabilitation projects in Marawi would be completed before Duterte steps down in 2022. Among the projects being undertaken are road networks, shelter programs, schools and public facilities like health and barangay centers.
Duterte cited the efforts of Task Force Bangon Marawi, local officials and other partners who work together to rehabilitate the city.
He mentioned the complete rehabilitation of the Grand Mosque of Marawi, noting that it "holds a historical and cultural significance in the lives of the Maranaos."
"By rebuilding the lives of the displaced – that is the most important – families, restoring damaged properties and revitalizing disrupted socio-economic activities, you have stayed true to your commitment as agents of progress and catalysts for real change," the President said.
"With your support, I am confident that we will overcome any challenge that may test our strength and unity as a nation. Let us therefore continue working as one to secure a better, safer and more prosperous future for all of Marawi," he added.
During the event, Duterte witnessed the distribution of certificates of title for permanent housing units from the National Housing Authority to internally displaced persons and the turnover of P76-million assistance from the Cooperative Development Authority to local cooperatives.
PNP honors liberators
Meanwhile, the Philippine National Police (PNP) yesterday honored the state security forces and people of Marawi.
PNP Chief Guillermo Eleazar was in Marawi where he commemorated the retaking of the city from extremist rebels in 2017.
"We remember that moment when Marawi City was declared free from months-long siege of our enemies, the more than 222,000 men and women of the Philippine National Police are with us in honoring those sacrifices," he said in a statement.
"That fierce battle did not only leave a trail of death and destruction to Marawi City but, more significantly, it has also left a trail of sacrifice and courage of our brothers who fought for liberty and peace of the entire nation," Eleazar said.
He expressed confidence Marawi would bounce back and a new city shall rise, founded on courage and services of its liberators. – Emmanuel Tupas