DOH logs 9,055 more COVID-19 cases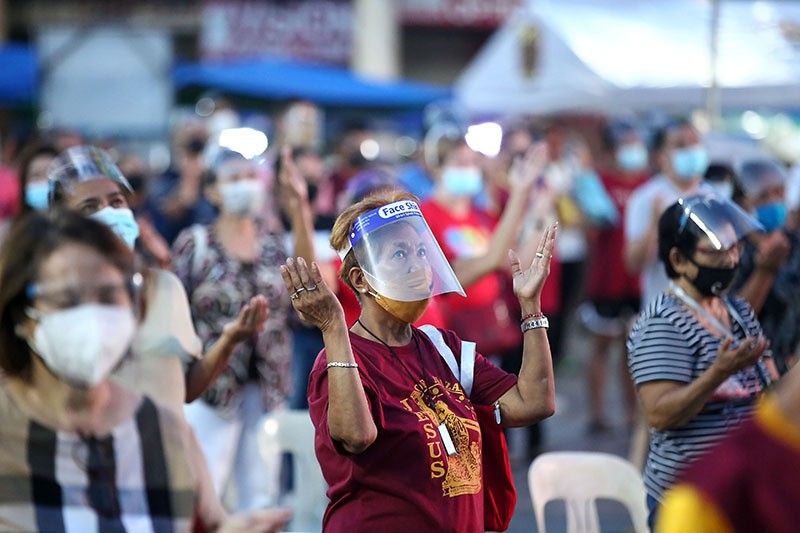 MANILA, Philippines — The Philippines on Tuesday saw 9,055 more coronavirus cases to bring its total count to 2,613,070.
Today's numbers saw active cases down by 3,083 from the 106,160 on October 4. The Department of Health said seven laboratories did not submit screening results.
No deaths were also reported today due to "technical issues" in the agency's COVIDKaya system.
According to a tally by the John Hopkins University & Medicine, the Philippines is 7th in the world with the most number of coronavirus infections.
Active cases: 103,077 or 3.9% of the total


Recoveries: 12,134 bringing the number to 2,471,165


Deaths: Not available, or still at 38,828 overall
Inflation eases in September
Inflation rate in the country stood at 4.8% year-on-year in September that was down slightly from the 4.9% recorded in August, according to the Philippine Statistics Authority.


Vaccine czar Carlito Galvez Jr. said government will procure six million more doses of Johnson & Johnson's single-shot COVID-19 vaccine.


Government agencies reported more than 43,000 public and private businesses have received the Safety Seal Certification that seeks to ensure health protocols are followed in their establishments.


The Senate's Blue Ribbon Committee resumed its inquiry into deficiencies flagged by state auditors in the government's pandemic handling.