2,774 families affected by NCR lockdowns
October 5, 2021 | 12:00am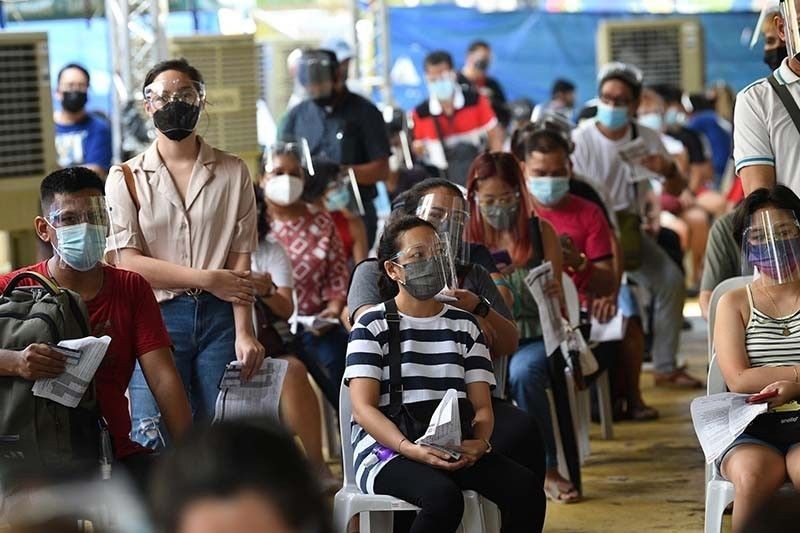 MANILA, Philippines — Up to 2,774 families have been affected by granular lockdowns in Metro Manila, the Metropolitan Manila Development Authority (MMDA) said yesterday, as it claimed that the easing of restrictions has not led to higher COVID-19 infections.
"As of Oct. 2, 2,774 families are covered by the lockdowns in Metro Manila to prevent its (COVID-19) spread. No barangays were placed on lockdown to make it very micro, which means the areas covered are really small," MMDA Chairman Benhur Abalos said, noting that granular lockdowns affected 397 households, 88 condominium units, nine buildings and 25 compounds.
"And I will say this, for the last two weeks, for the pilot experimentation, even if we reopened businesses, our health was not affected. We are doing well and I hope it will continue," Abalos said.
The government has been implementing the pilot test for the new alert level system in Metro Manila since Sept. 16. It was supposed to end last Sept. 30 but it has been extended until Oct. 15.
Currently, NCR is under Alert Level 4, the second most stringent classification.
The government's pandemic task force has also expanded by an additional 10 percent the allowable indoor capacities of dine-in services, in-person religious services and personal care services in Alert Level 4 areas but the more lenient measures only apply to fully vaccinated persons.
Indoor dine-in, personal care services and religious gatherings are allowed up to 20 percent of the venue capacity. Businesses with safety seal certifications can operate at an additional 10 percentage points beyond the permitted on-site or venue capacity.
Presidential spokesman Harry Roque said the results of the pilot implementation of the alert level system have to be assessed before it can be enforced outside Metro Manila.
Moderate risk
With the COVID-19 reproduction number now down to 0.81 and average daily attack rate (ADAR) below 25, Metro Manila's virus risk category has gone from high to moderate, according to OCTA Research.
"The seven-day average of new cases in the National Capital Region (NCR) decreased by 28 percent to 3,120. The reproduction number decreased to 0.81 and the positivity rate in the NCR over the past seven days decreased to 16 percent," the research group added.
Malabon, Manila, Navotas, Pasay, Parañaque, Valenzuela, Taguig and Mandaluyong all fell under the moderate risk category.
The conclusion was reached after taking into consideration the average number of daily cases in each locality, growth rate, ADAR, infection rates and health care utilization.
OCTA noted that while the rest of Metro Manila's LGUs remained in the high-risk category, it is "mainly because health care utilization remained high in those areas." – Michael Punongbayan