P9 billion fund anomaly in special risk allowances bared
August 11, 2021 | 12:00am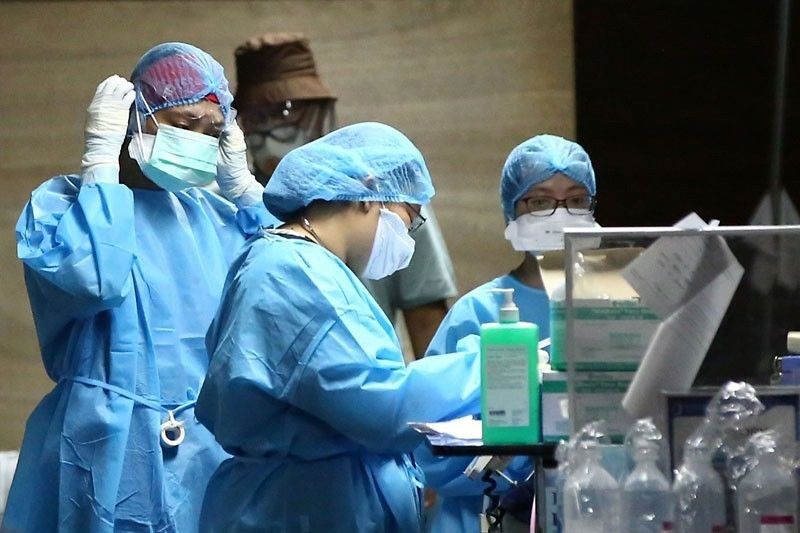 MANILA, Philippines — An administration lawmaker has filed a resolution in the House of Representatives seeking an inquiry into the P9-billion fund for health workers that allegedly never reached them or have been disbursed in much smaller amounts.
Rep. Alfred delos Santos of party-list Ang Probinsiyano said he wants to find out what happened to the Special Risk Allowance of Health Care Workers – or P5,000 for each worker – following persistent reports involving anomalies in the disbursement of the fund.
"I am keeping my fingers crossed that my co-representatives in the House committee on health and other appropriate committees will support this move," he said, adding that health workers should be given "what is rightfully due them."
All health care workers are entitled to receive SRA under Bayanihan 1 and 2.
Delos Santos' call for a probe was prompted by a viral Facebook post of nurse Sam Rivero expressing his disgust over his measly P3,863 SRA for seven months from December 2020 to June 2021. Rivero also aired his concern over radio RMN-dzXL.
He said that when he requested for a computation of the SRA from their human resources office, he was told it was confidential.
"In terms of exposure, all of us health care workers are exposed to the virus," the nurse lamented.
Sought for comment on Rivero's complaint, Health Assistant Secretary Dr. Romeo Ong said he was surprised to hear about it, particularly the excuse that SRA computation is confidential.
"This is the first time that I heard that computation is confidential. It is your right to get your SRA's computation. It is because you are the one receiving something, and you don't even know how the computation was done," he said.
Jocelyn Andamo, secretary general of the Filipino Nurses United, said the case of Rivero is nothing new. "We conducted an online survey, and 65 percent of our respondents told us they did not receive their SRAs from September to December 2020."
"And from December 2020 to June 30 this year, 88 percent of our respondents complained that they have not received their SRAs. That is the sad reality, and that is the real number of health care workers who have not received their SRAs until now," she said.
"We can clearly see those billboards along EDSA saying: We salute you, our frontliners! We love the frontliners! And then, we treat them like this?" Delos Santos said.
"If the discretion is with the hospital concerned, then there must be some kind of hocus pocus happening on the funds. Because why would they keep the SRA computation? Maybe the DOH can come up with a memorandum for transparency on this," he suggested.
Ong, clarified, however, that the funds intended for SRA was "disbursed in full."
"What we gave them is almost P9 billion for health care workers (HCWs) from December 2020 to June 30 this year; more than 300,000 recipients. The funds have already been released," he said in a radio interview.
"We gave the health organization units a lot of leeway. So they reported to us the number of HCWs. Let's say a hospital has 1,000 qualified HCWs. We just multiplied that by P5,000. We cannot afford to be computing how many days this HCW came in to work," he explained.