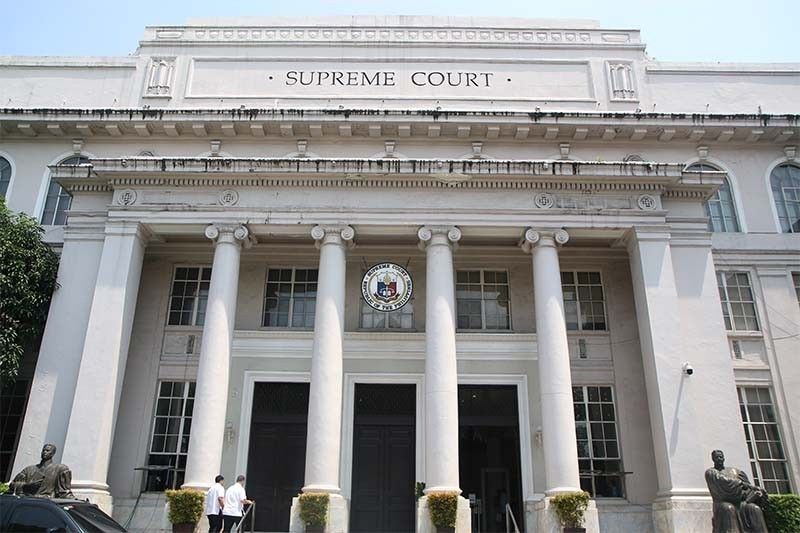 This file photo shows the Supreme Court compound in Padre Faura, Manila.
Philstar.com/Erwin Cagadas
SC awards P1 billion to Philippines vs Disini over BNPP
MANILA, Philippines — The Supreme Court (SC) yesterday ordered the late Herminio Disini, an associate of the late dictator Ferdinand Marcos, to pay the government P1 billion in temperate damage and P1 million in exemplary damages for his role in the awarding of the $2.2-billion Bataan Nuclear Power Plant (BNPP) project to Westinghouse Electric Corp.
"The court held Disini liable for exerting undue influence in the awarding of the BNPP project by taking advantage of his close association with former president Ferdinand Marcos," the SC said in a statement sent to reporters yesterday.
Disini passed away in 2014.
Twelve of the magistrates voted unanimously on the decision, with inhibitions from Chief Justice Alexander Gesmundo and Associate Justice Amy Lazaro-Javier.
SC spokesman Brian Keith Hosaka told reporters in a Viber message that Gesmundo and Lazaro-Javier did not participate in the decision as they have lawyered for the Presidential Commission on Good Government (PCGG) when they were still with the Office of the Solicitor General (OSG).
Hosaka said they will release the full decision of the court once they receive a copy.
The PCGG filed a complaint before the Sandiganbayan in 1987 for restitution and damages against Disini, Marcos and his wife Imelda Marcos, to which the anti-graft court found Disini in 2012 liable for receiving commissions of about $50 million from Westinghouse Electric Corp.
The Sandiganbayan absolved the Marcoses "for lack of evidence."
The PCGG claimed that Westinghouse solicited the influence of Disini to become its Special Sales Representative to ensure its appointment as the main contractor for the BNPP project and for favorable terms, with a fee of three percent of the contract price as commission.
In its ruling, the SC held that "the Sandiganbayan erred in relying on a piece of photocopied document which was not substantiated as a secondary evidence, and which purportedly showed that Disini received $50 million in commissions."
The SC also noted that the totality of the testimonial and documentary evidence of the government proved that Disini had unduly enriched himself at the expense of the government, which means that "the republic has the right to be indemnified by reason thereof in the form of damages."